June 1 2015, the deputy mayor of Paris announced the beginning of the end of the love locks in Paris. The idea is that lovers come to Paris and put a padlock onto one of the bridges – notably the Pont des Arts – and throw their key in the river.
The bridge was crumbling. Locals avoided it, pickpockets thrived, and it became a spot that tourists would come to, leave their mark, and rarely look back.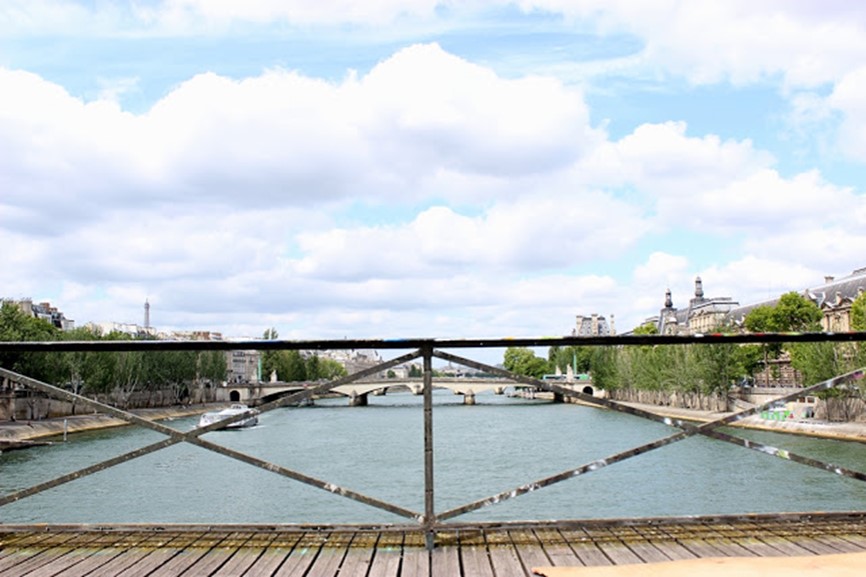 The Pont des Arts bridge
As Deputy Mayor Julliard insisted, Paris will still be a city of romance. Cutting the locks, however, is not really about love. It's about responsible tourism.
In the meantime, the bridge will get new lock-proof glass panels.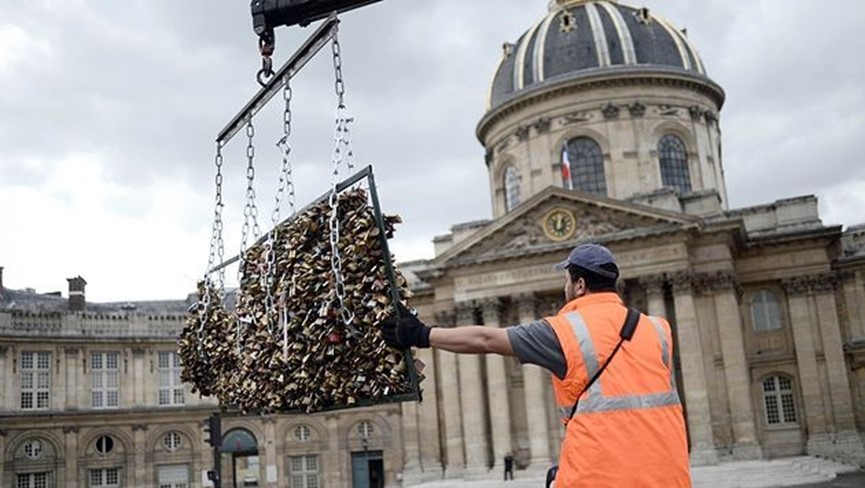 Source: Internet