Restaurant Gut Savoy
Restaurant Guy Savoy is a culinary shrine to the skills of its namesake.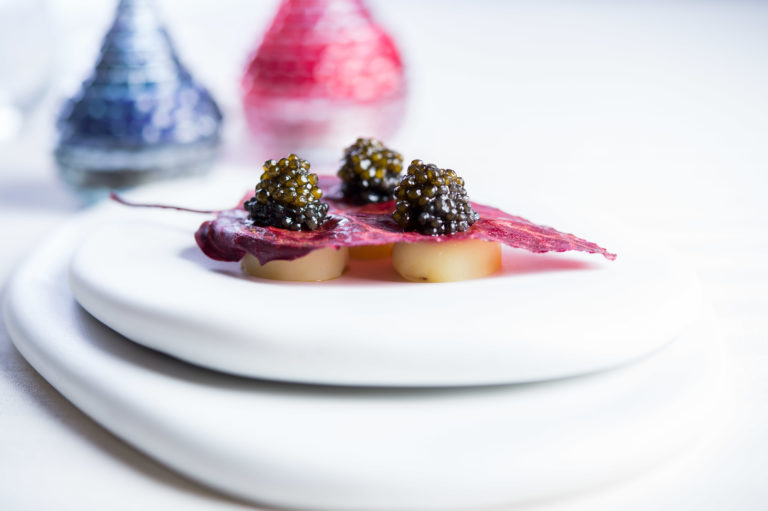 Guy Savoy is located in the Hotel de la Monnaie @Guy Savoy
Le Meurice Alain Ducasse
Alain Ducasse's extravagant two-Michelin-starred restaurant serves world-class classic European cuisine in an elegant and
Versailles-inspired white and silver setting by Philippe Starck.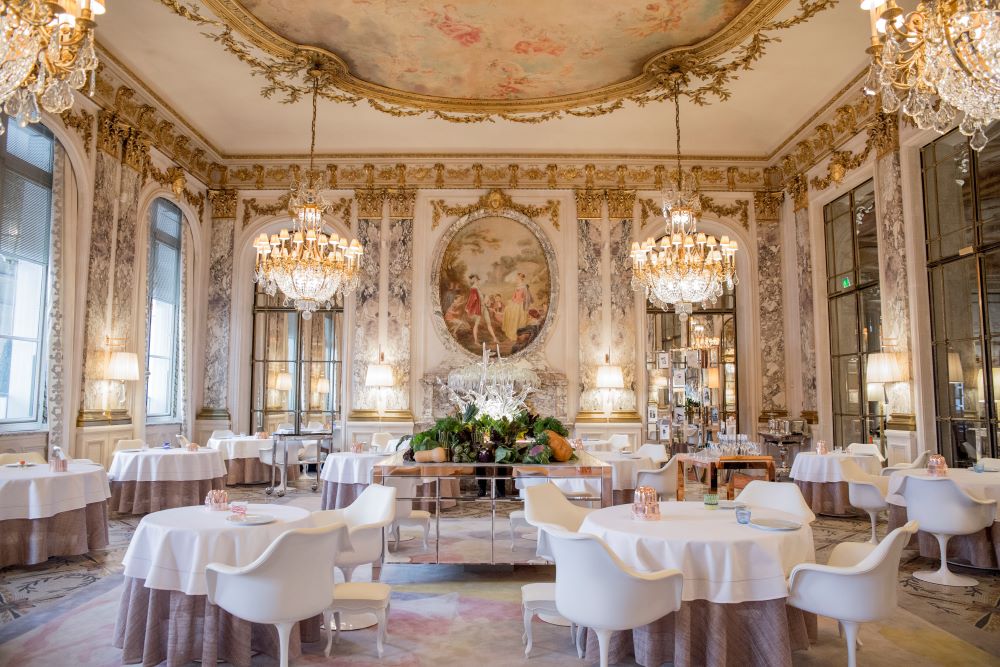 Le Meurice Alain Ducasse celebrates Ducasse's culinary philosophy under the leadership of chef des cuisines Amaury Bouhours
@Le Meurice Alain Ducasse
Pavillon Ledoyen
One of the oldest restaurants in Paris, Pavillon Ledoyen first opened its doors 1792 and was the place to see and be seen during the
Belle Epoque.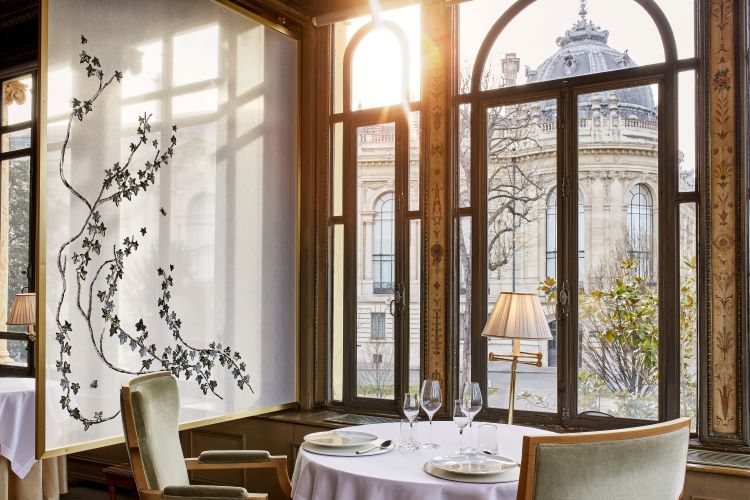 Pavillon Ledoyen will re-open in September with new decor by the artist Kostia and
Atelier Montex @Sebastian Mittermeier
Le Cinq at Four Seasons George V
Reminiscent of an ornate chateau, Le Cinq is undoubtedly luxurious yet also welcoming.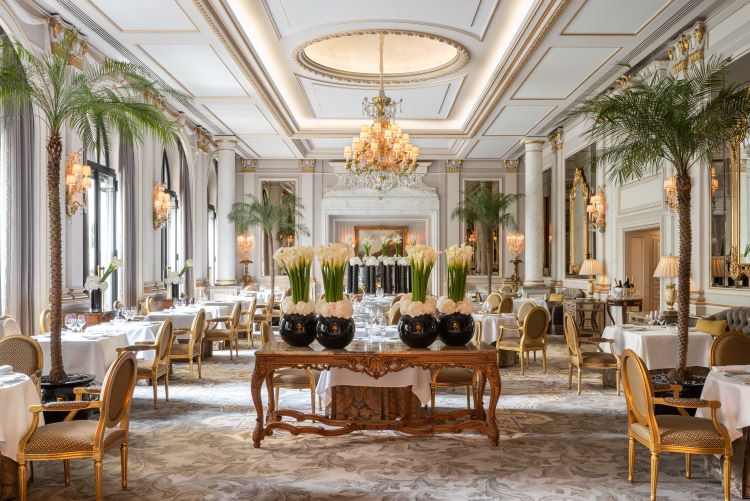 Le Cinq boasts three Michelin stars @Le Cinq
Apicius
This Michelin-starred restaurant was opened by Chef Jean Pierre Vigaton in 2004 but now boats
Mathieu Pacaud at its helm.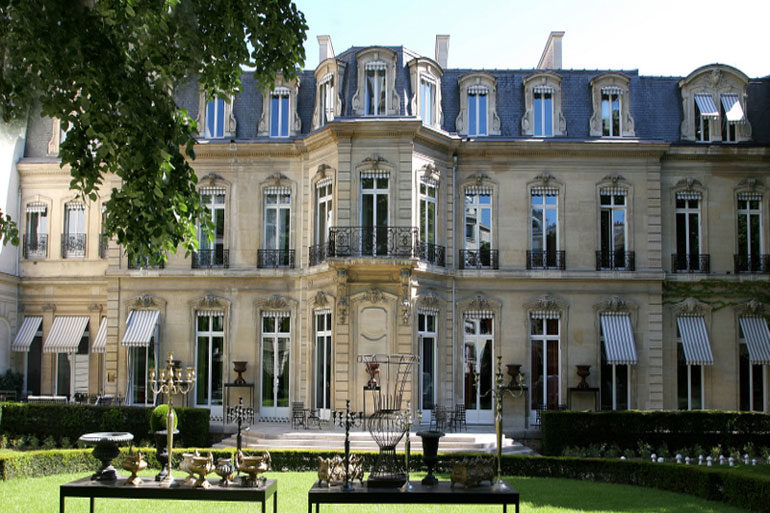 Apicius opened in 2004 @Apicius
Arpege
On the chic Left Bank, Alain Passard's Arpege is dedicated to creating cuisine filled with harmony;
every dish is carefully considered to ensure it matches the rest, the result of which is a three-Michelin-starred rating.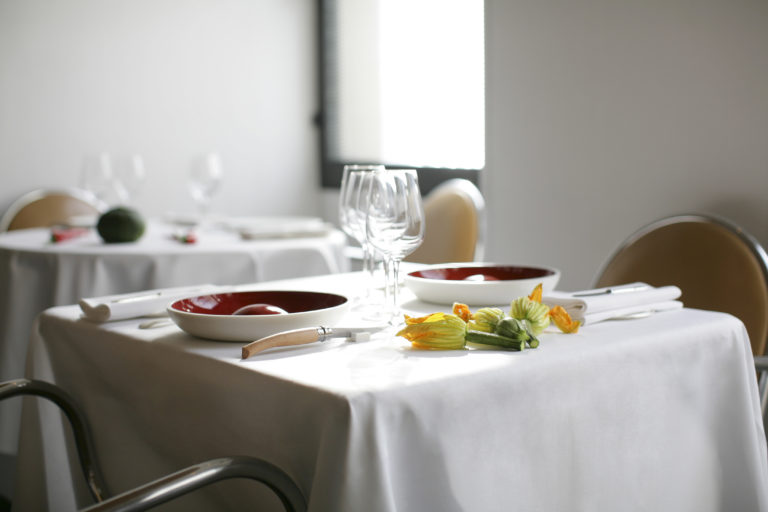 Arpege achieved three Michelin star status in 1996 @Arpege
Epicure
Comprised of two dining rooms -Winter and Summer - used according to the rhythms of the season,
this three-Michelin-starred destination in Le Bristol Paris attracts with its gorgeous surroundings and delectable culinary offerings.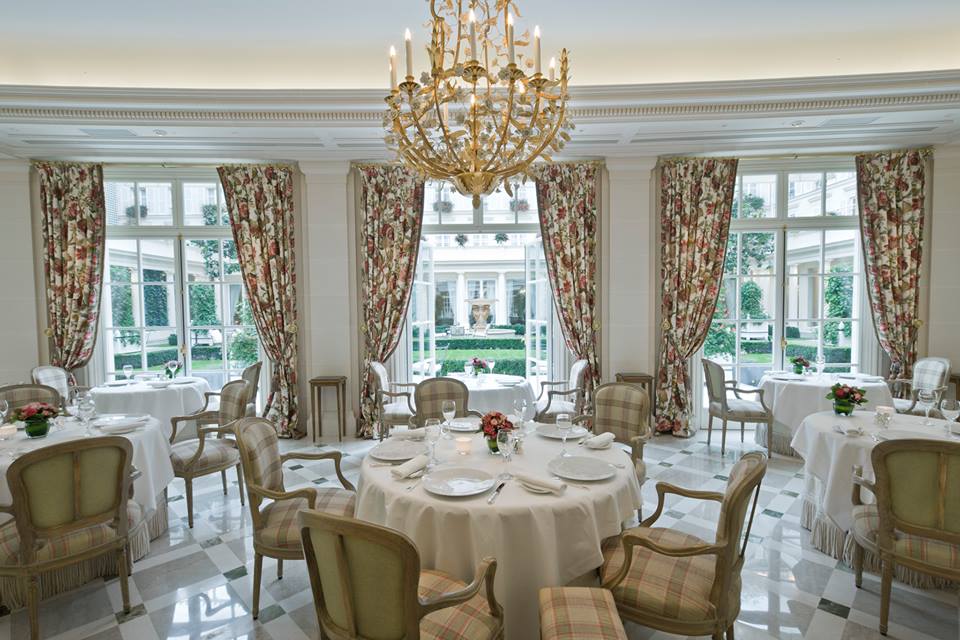 A meal at Eric Frechon's Epicure will be a memorable one @Epicure
Lasserre
Lasserre's key concepts are discretion, service, and ultra-fine dining.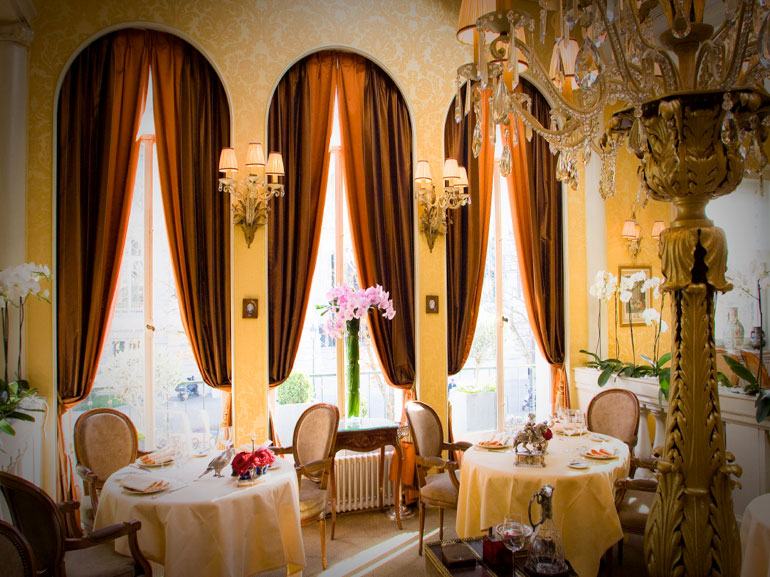 Rene Lasserre created opened the restaurant in 1942 @Lasserre
Le Jules Verne, Eiffel Tower
Towering above the Parisian boulevards on the second level of the Eiffel Tower, Le Jules Verne is far from a tourist trap,
contrary to what you might assume, given the flocks of visitors below.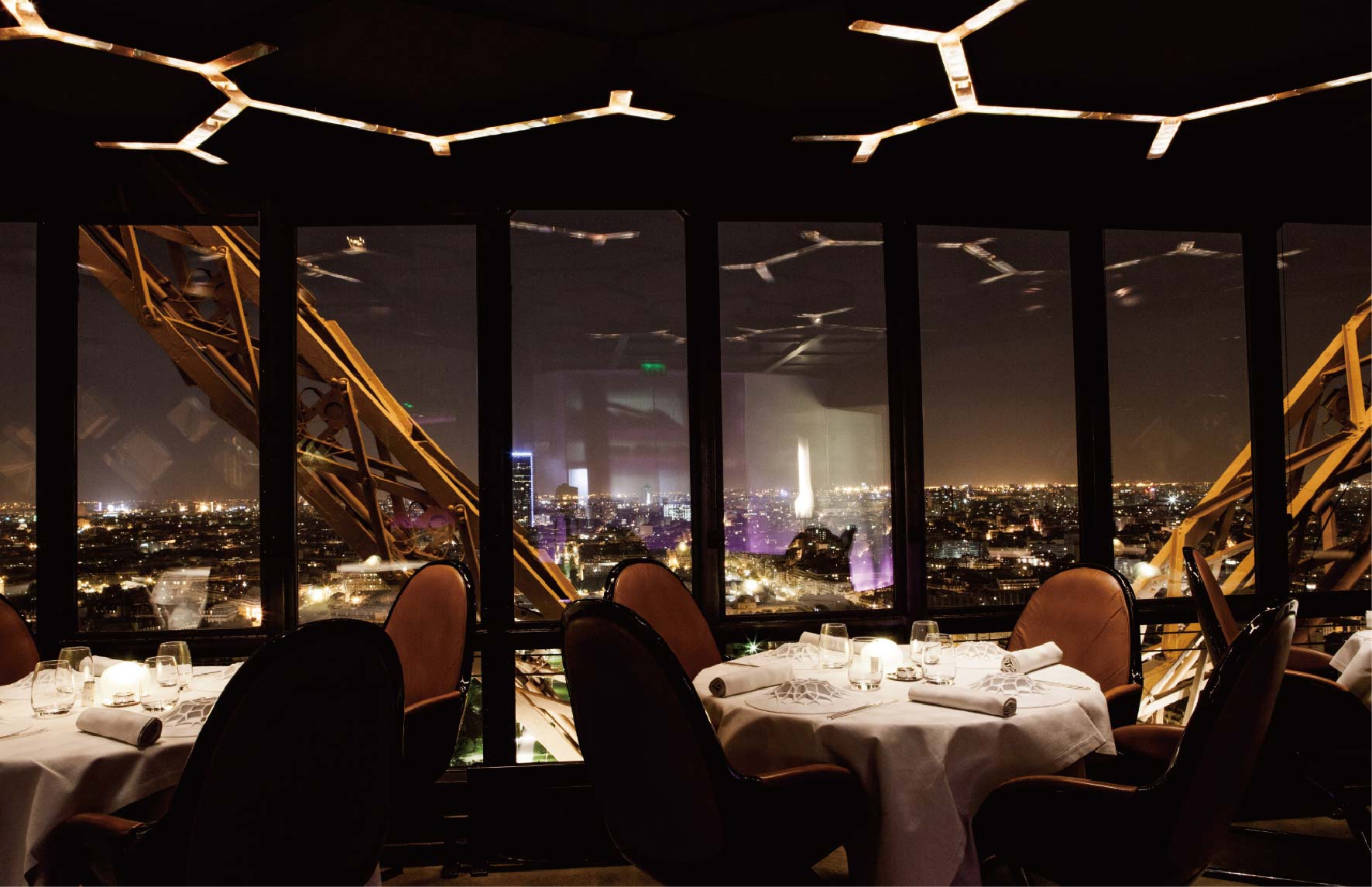 Le Jules Verne restaurant enjoys a magical setting @Le Jules Verne
Pierre Gagnaire
For those that have grown tired of heavy French classics and desire premium ingredients arranged in an exciting,
innovative way, the choice is Pierre Gagnaire.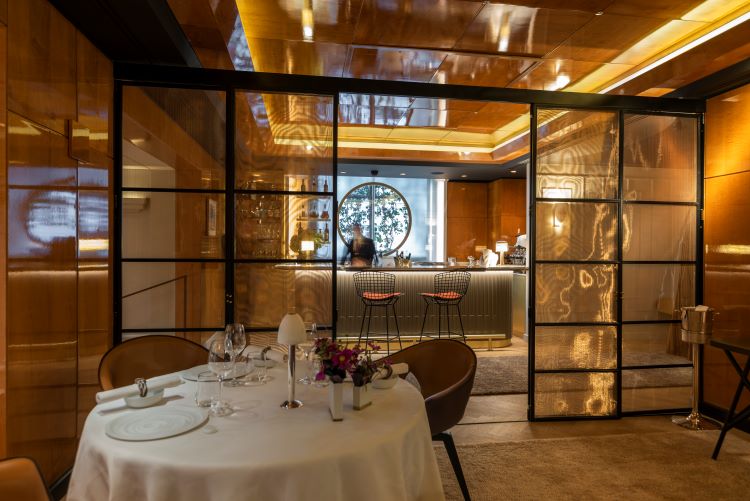 Acclaimed chef Pierre Gagnaire has restaurants all over the world @Cyril Carrere
L'Ambroisie
L'Ambroisie combines elegant French haute cuisine and Parisian sophistication in the historic heart of the capital.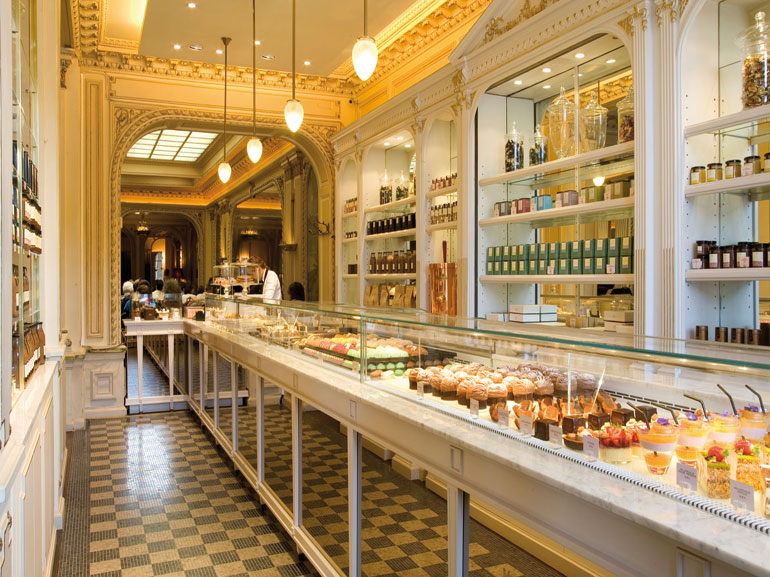 L'Ambroisie is set within a townhouse on Place des Vosges @L'Ambroisie
Kei
In 2020, Japanese-born Kei Kobayashi's Kei restaurant became the first-ever Japanese helmed eatery in France to earn three Michelin stars.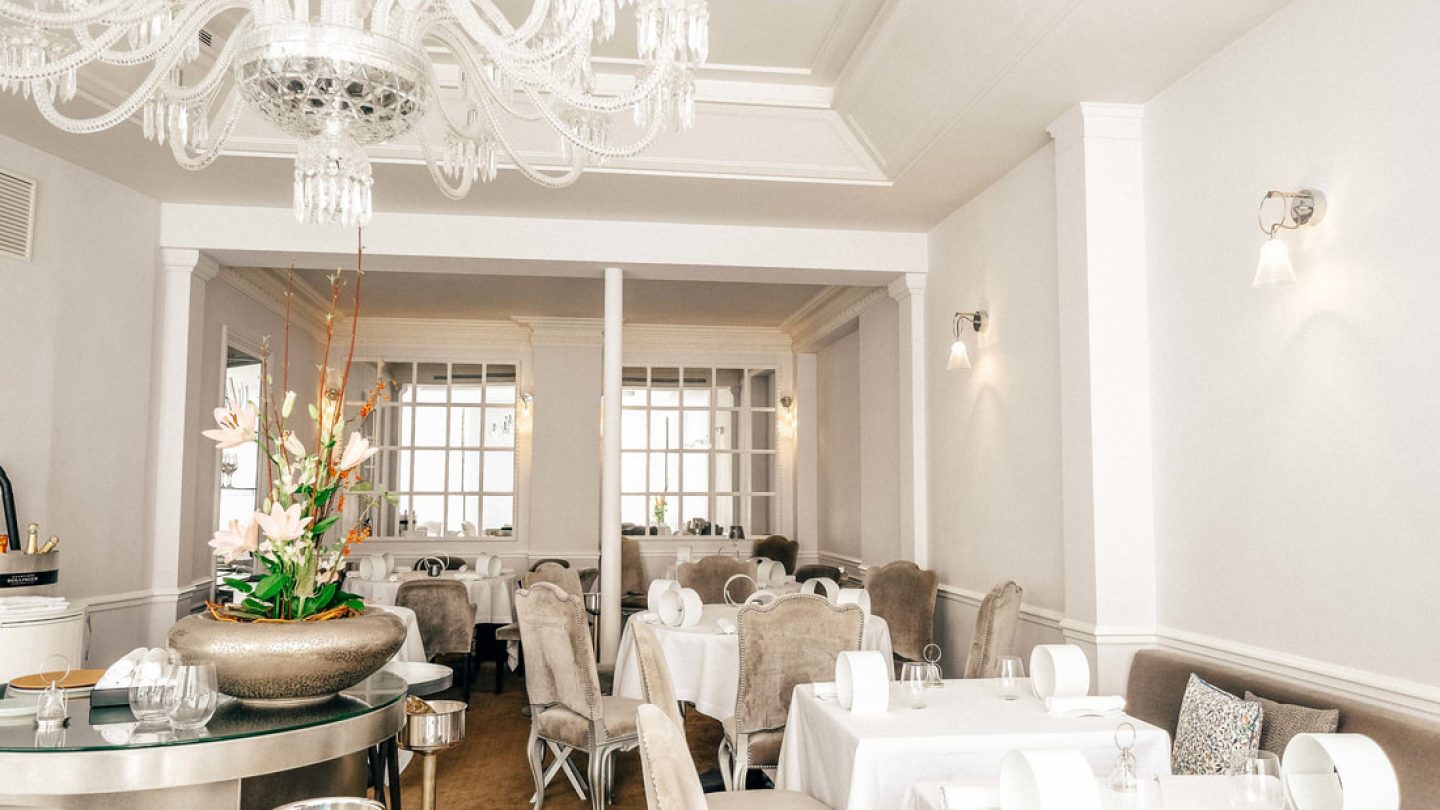 @Kei restaurant
Le Pre Catelan
With a kitchen led by the Meilleur Ouvrier de France, three-Michelin-star Le Pre Catelan will not disspoint.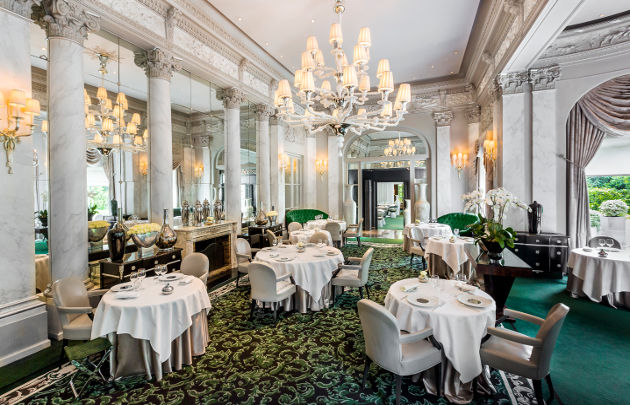 @Le Pre Catelan
Source: elite traveler