There are certainly eye-catching motifs: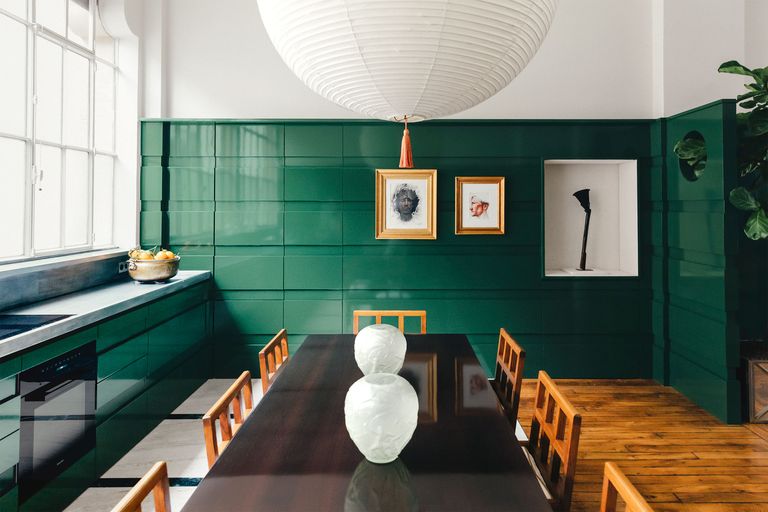 The dining area's custom walnut table is surrounded by a set of midcentury dining chairs.
At left, the galley kitchen's custom cabinetry has a zinc countertop, and the oven is by Miele.
The flooring (left) is travertine inset with Alpi marble.
@Cerruti & Draime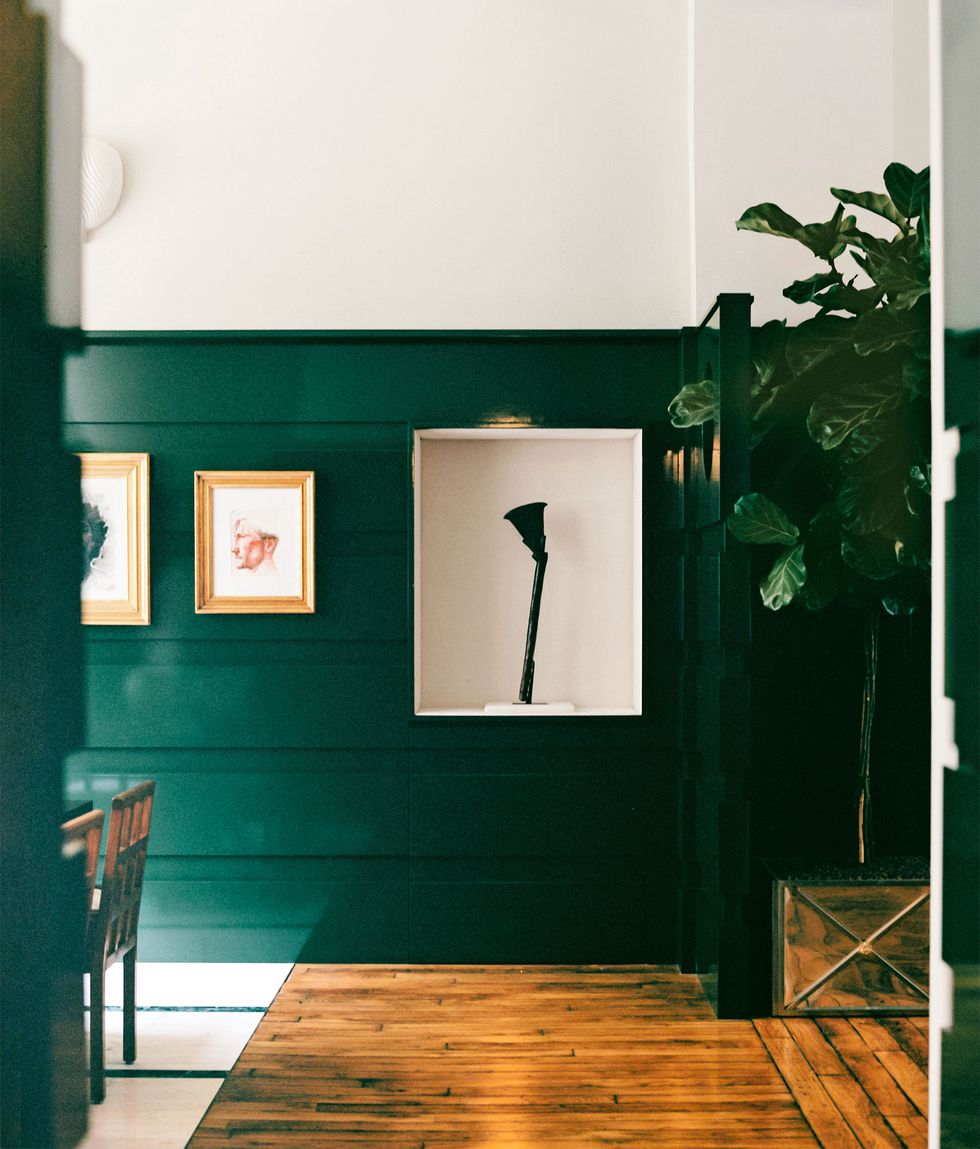 A wall in the dining area is paneled and painted in a custom green lacquer and inset with a niche containing a
19th-century club from Fiji. The paintings are by H.Craig Hanna.
@Cerruti & Draime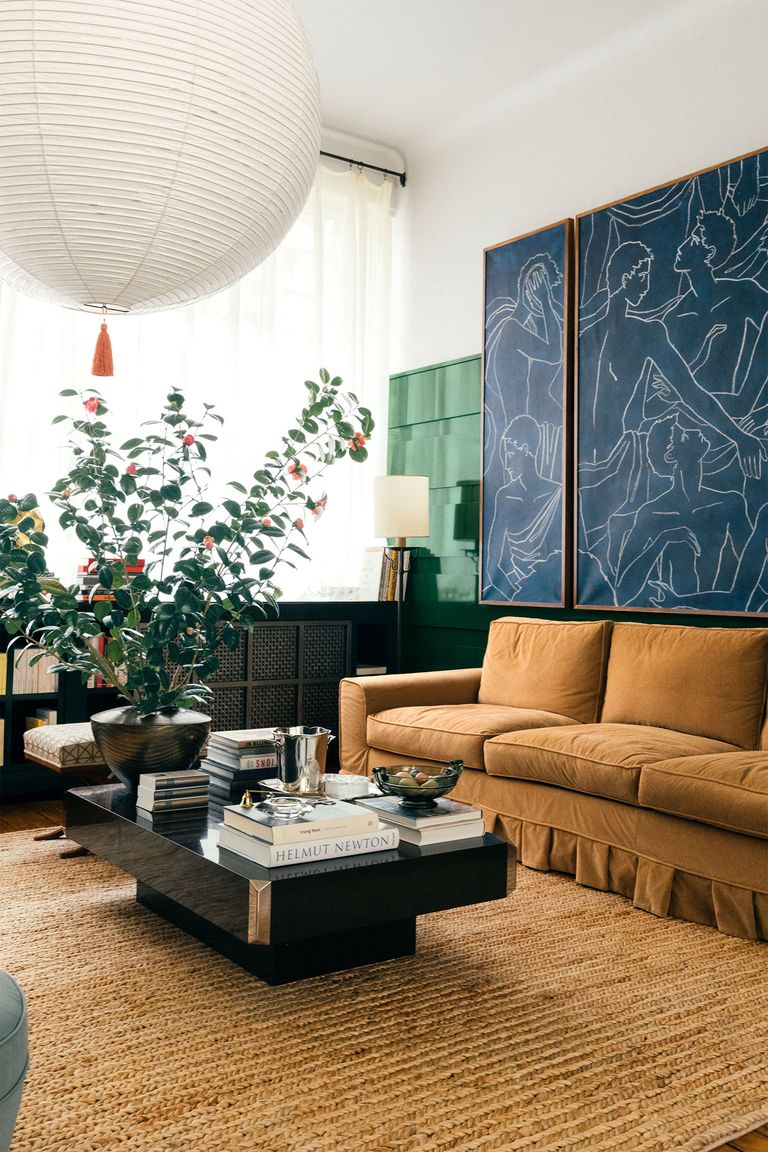 In the living room of a Paris loft designed by Fabrizio Casiraghi, the custom sofa is in a Pierre Frey
velvet, the vintage cocktail table is by Willy Rizzp, and the Balthus lamp is from Astier de Villatte.
The pendant is by Isamu Noguchi, and the triptych is by Roberto Ruspoli.
@Cerruti & Draime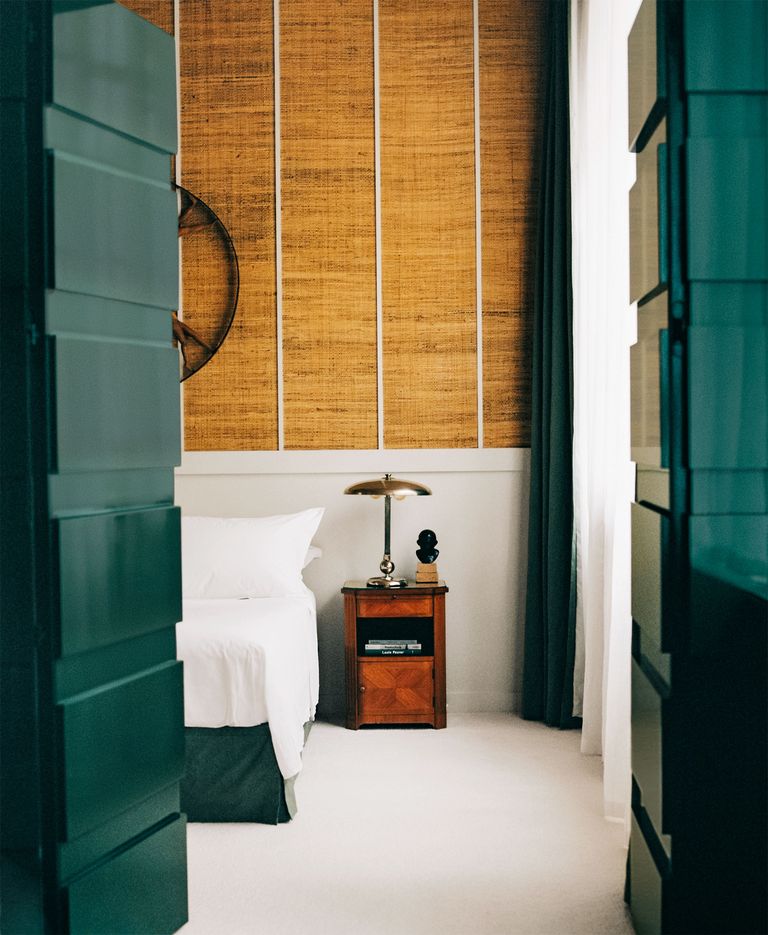 Circa-1940 French Nightstands topped with vintage Czech functionalist lamps by the architect
Frantisek Anyz flank the bed in the main bedroom, where a Curtis Jere sculpture hangs on a wall sheathed in a
CMO Paris raffia, and the carpet is by Jules & Jim.
@ Cerruti & Draime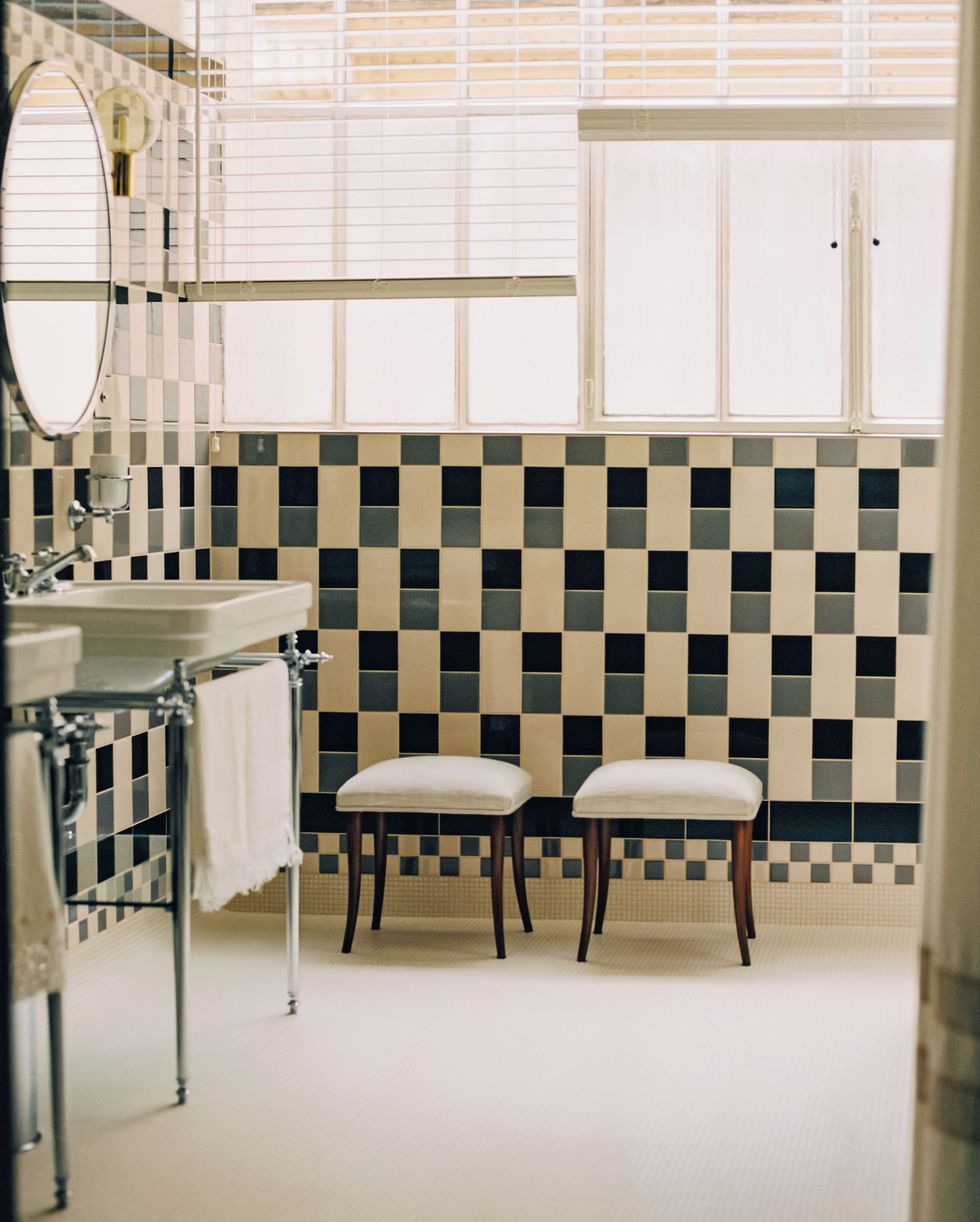 In the bathroom, the sinks and fittings are by imperial, the walnut stools are Art Deco,
and the oval mirror is custom. The sconce (one of pair) is by Hans-Agne Jakobsson, and the ceramic
wall tiles are by Ceramica Vogue.
@Cerruti & Draime
Source: DECOR