Secondary school art teacher James Bennett is using his passion to both brighten up his home town, and hopefully
inspire young people.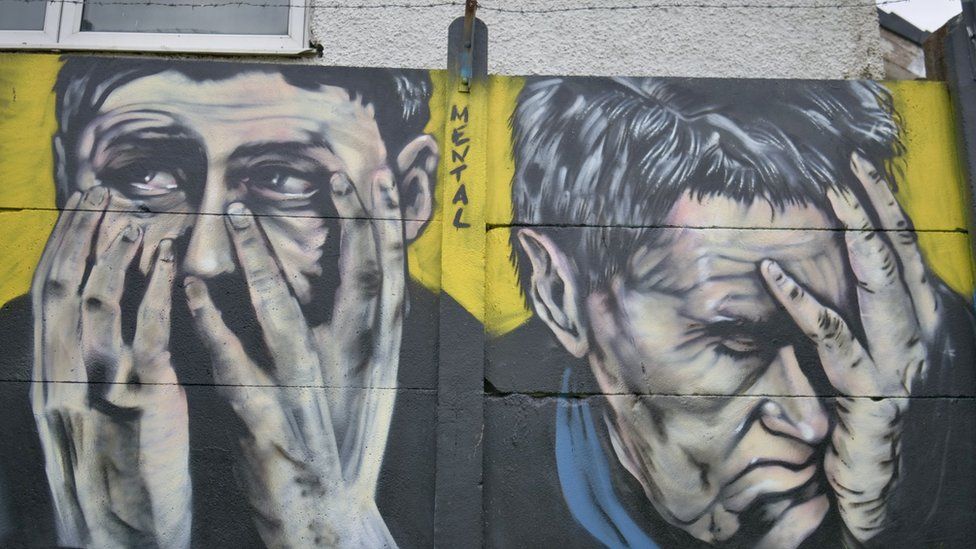 A wall of street art has been developed at the Griff and Coton Sports and Social club.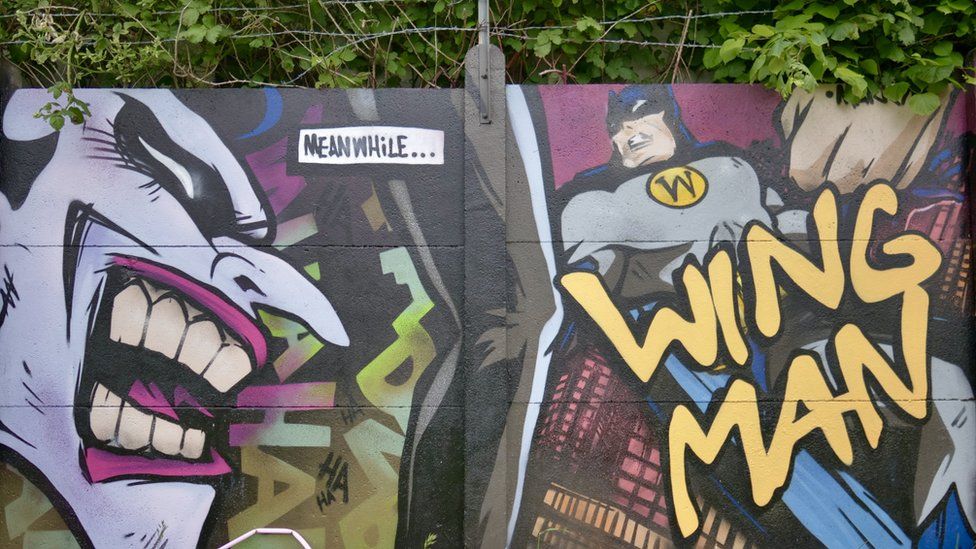 The images provide a colorful backdrop near to the town's George Elliot Hospital.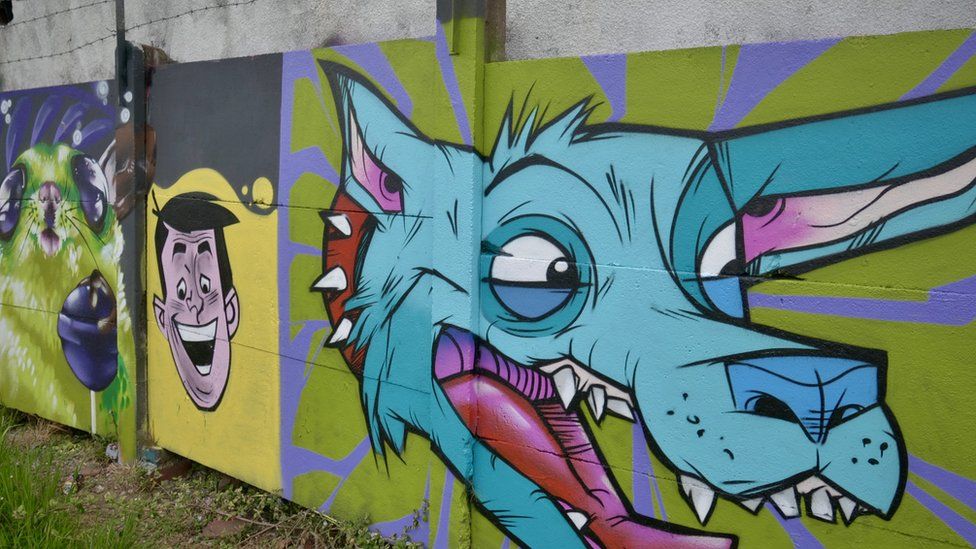 James Bennett says the support from the Griff and Cotom Sports and Social club has been "invaluable".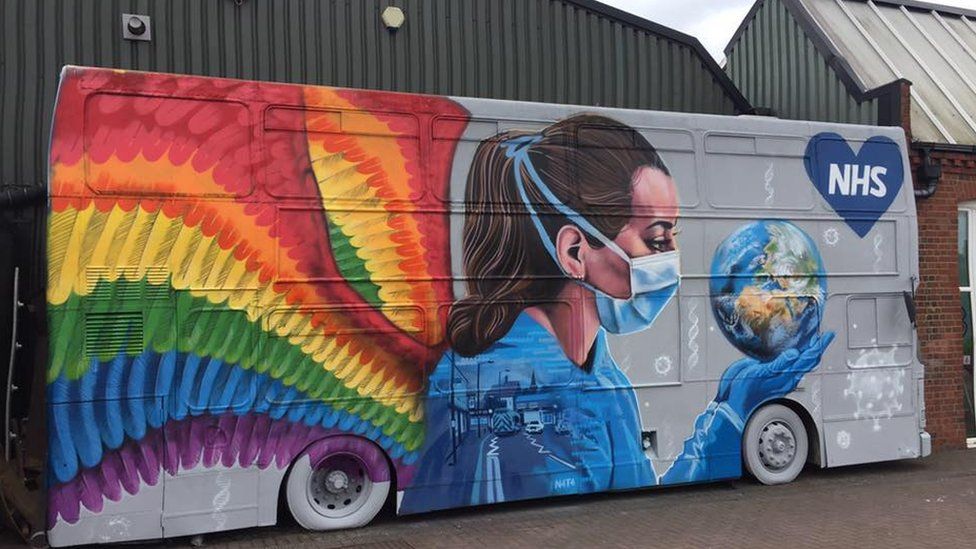 At the height of the pandemic, James and his Reel People community group decorated a double decker bus in support of NHS staff.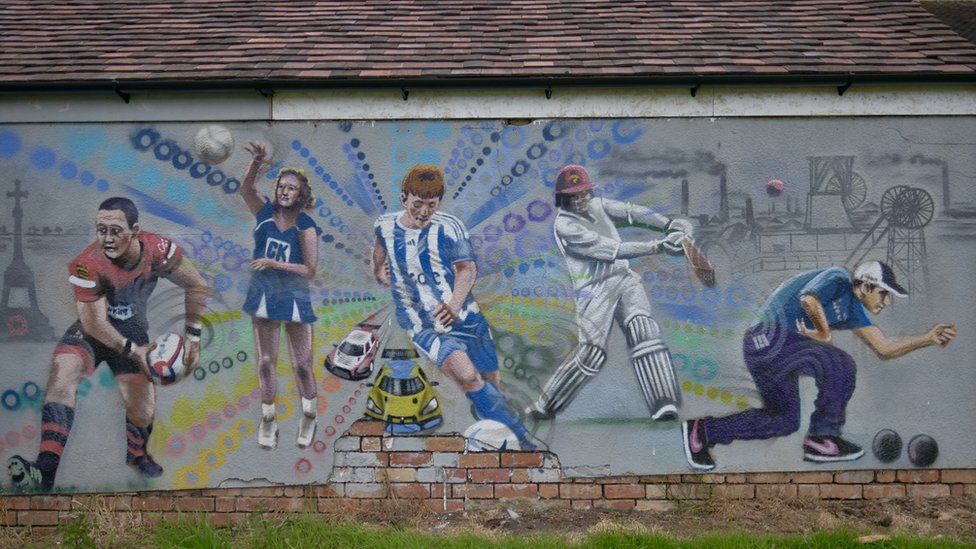 One of the street art scenes at the Griff and Coton Sports and Social club illustrates sports teams from Nuneaton.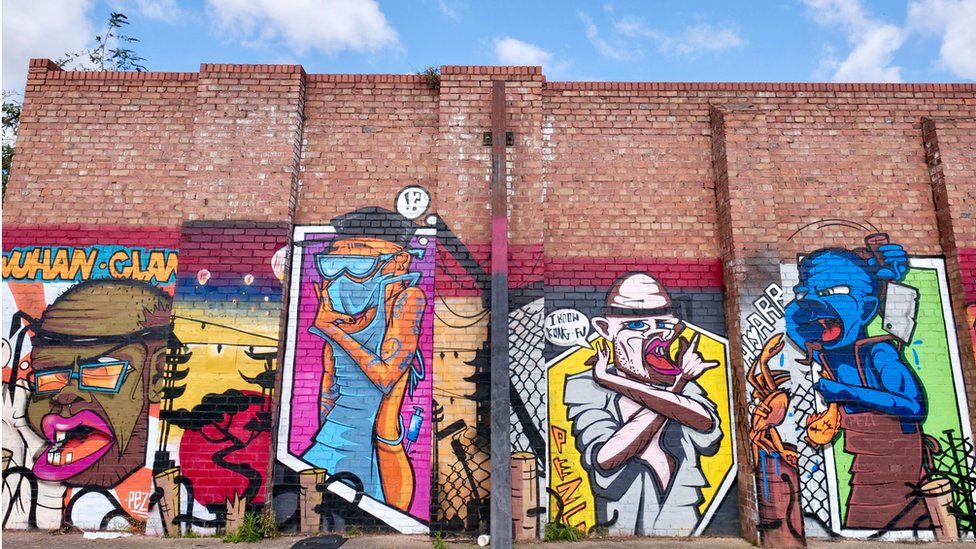 James took his inspiration for street art in Nuneaton from the flourishing scene in Digbeth, Birmingham, which is seen as one of the UK's top destinations
for street art lovers.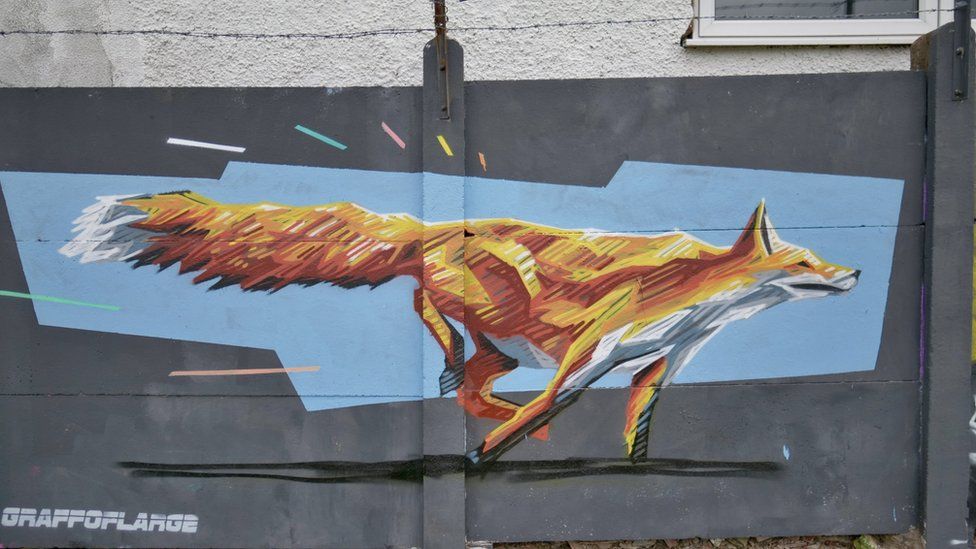 James is hoping to attract up to 30 street artists to the event in Nuneaton on Saturday 14 Aug.
Sources: BBC