1. Eggplant Prosciutto Pesto Dressed Picnic Sandwiches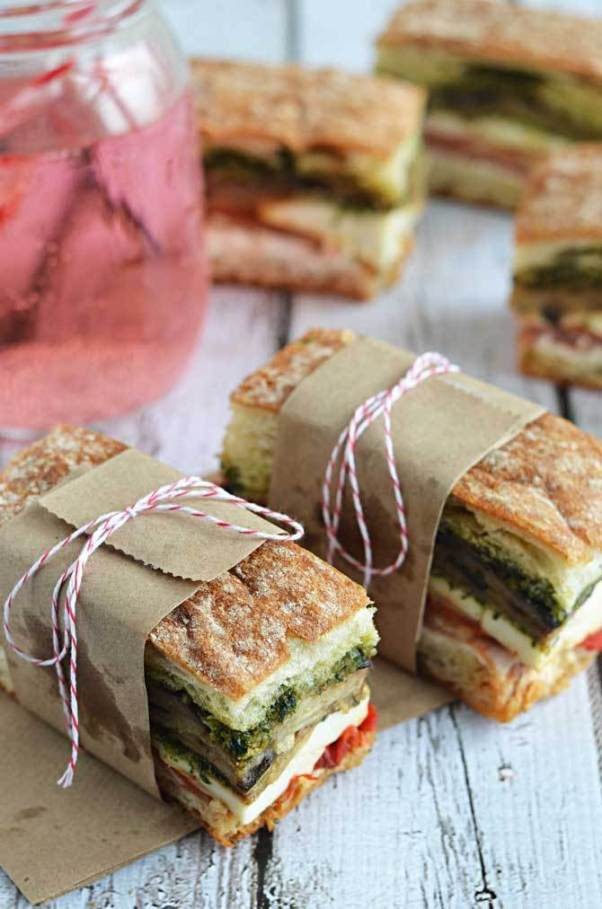 This Italian pressed sandwich with ciabatta bread, fresh basil pesto, grilled eggplant and thinly sliced, salty prosciutto.
2. Crunchy Chickpea Kale Caesar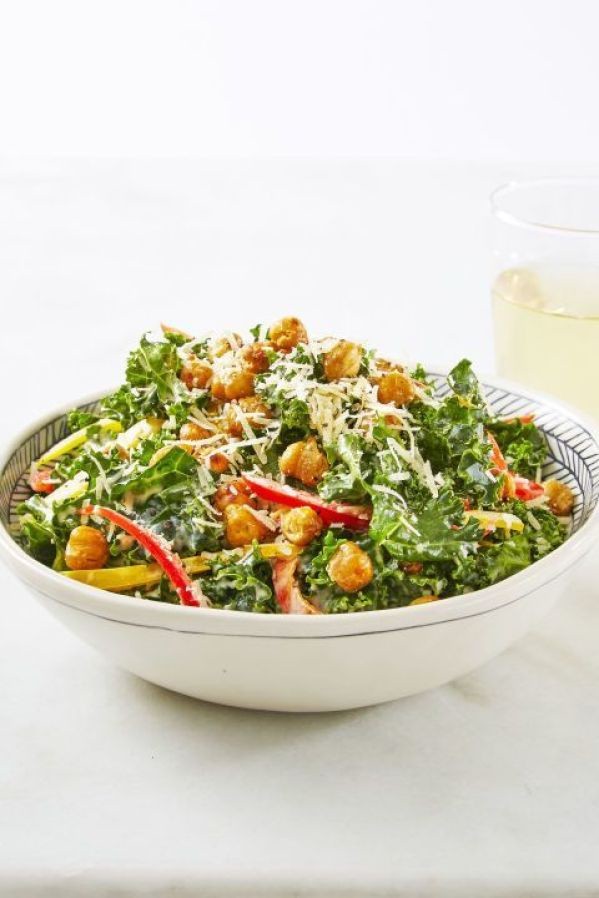 This salad is different of classic salad, it gives a crispy texture by baked chickpea.
3. Strawberry Bacon Blue Cheese Salad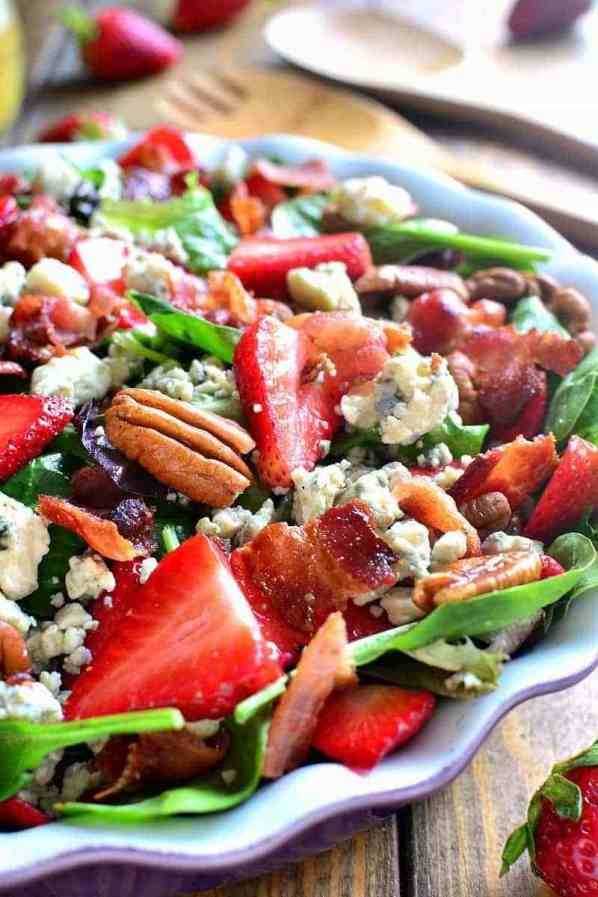 The salad is salty, fruity and creamy with blue cheese on top, it is refreshing and easy to make.
4. Antipasto Skewers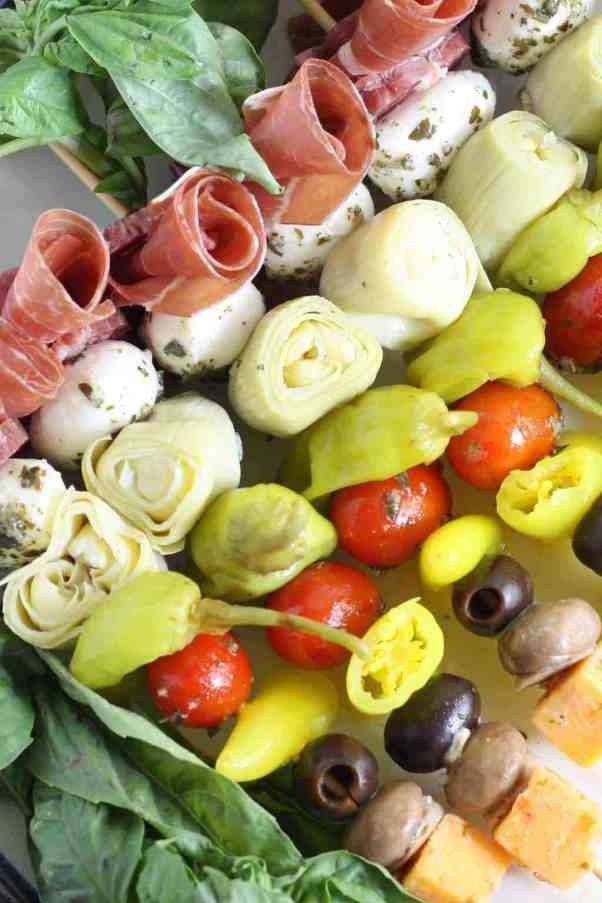 This is easy to make and easy to eat, packing many kinds of cheese and meats together.
5. Lemony Pasta Salad with Green Beans and Arugula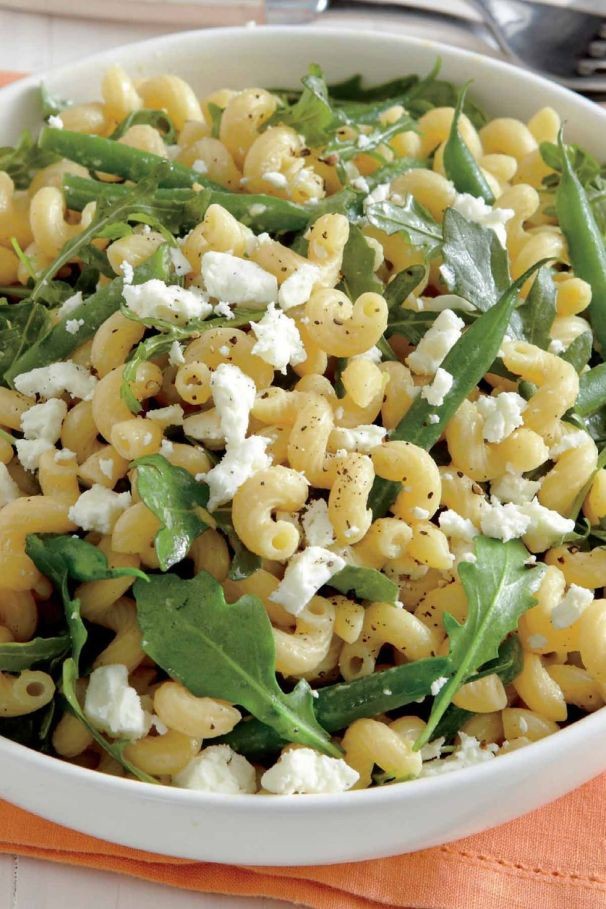 This pasta combines the sweetness of green beans with the saltiness of feta and balanced by pasta and peppery arugula.
6. Italian Pinwheels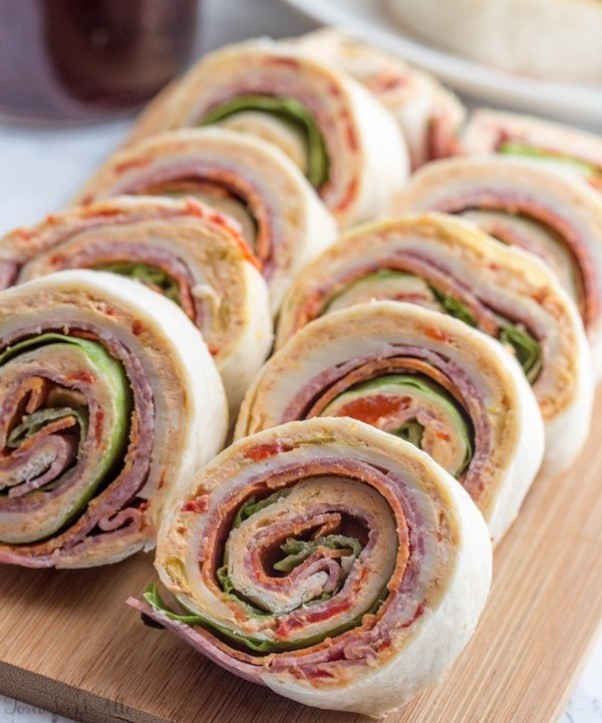 The pinwheels with tortillas, layered with salami, pepperoni, provolone lettuces.
Source: Internet