A beautiful Mediterranean villa complete with stone walls.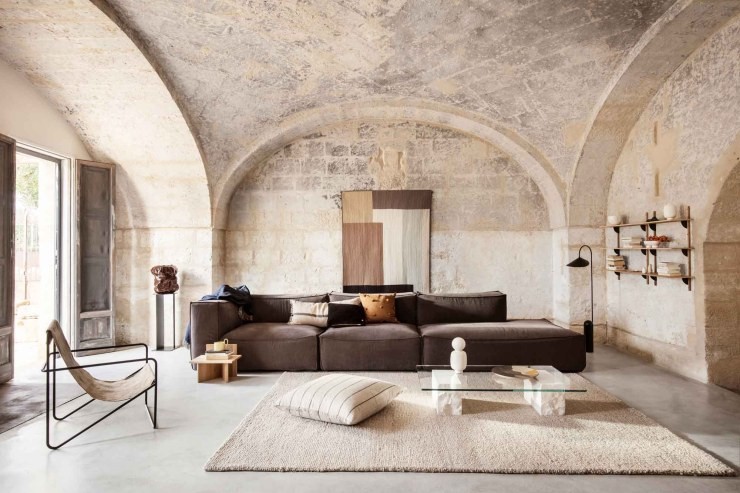 The perfect set of earthy tones, nature-inspired shapes and strong sculptural lines.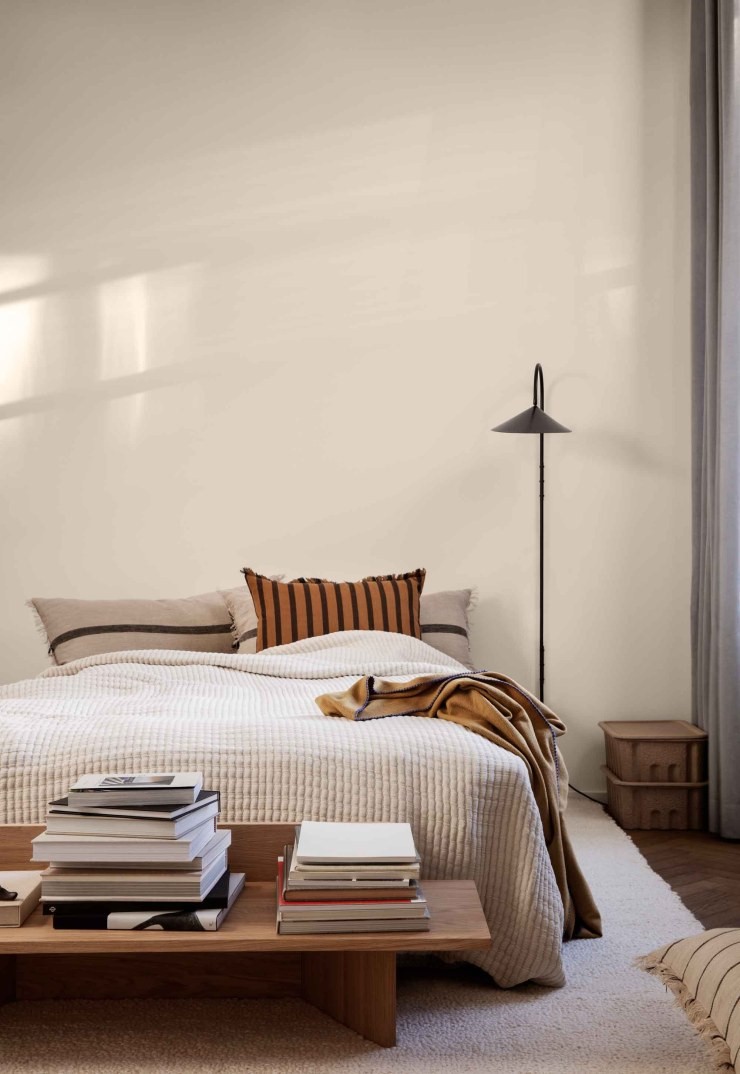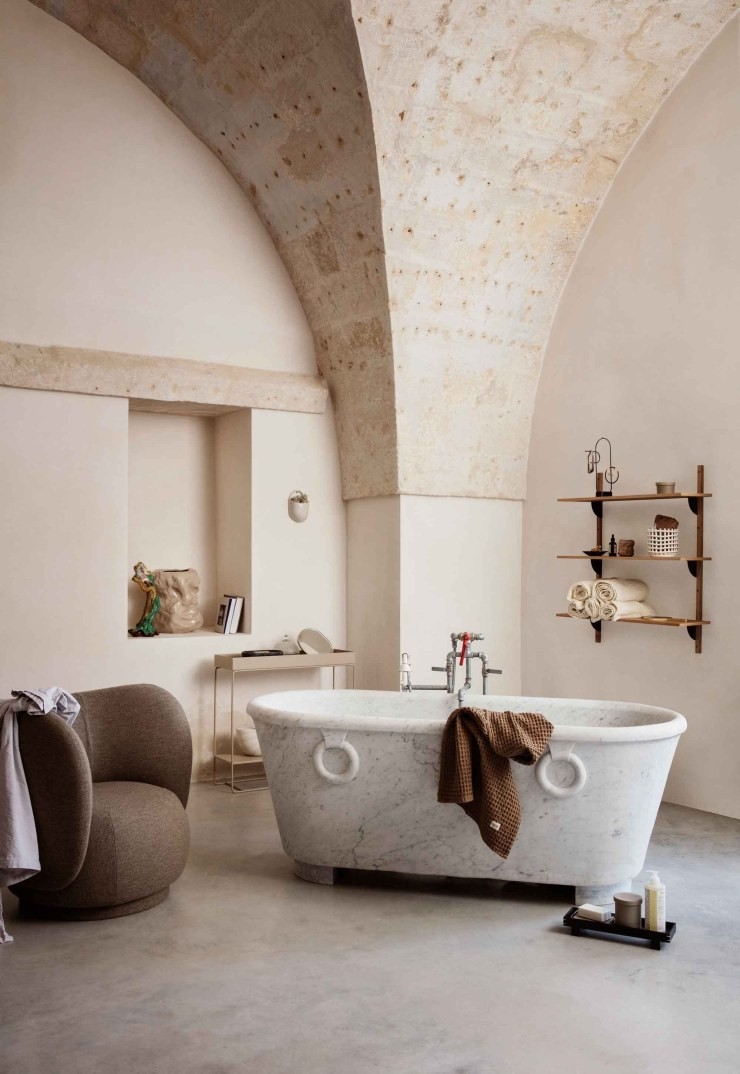 Design embrace the concept of "low living", generate a closer vibe to the ground and inviting you to relax and reconnecting with the surrounding.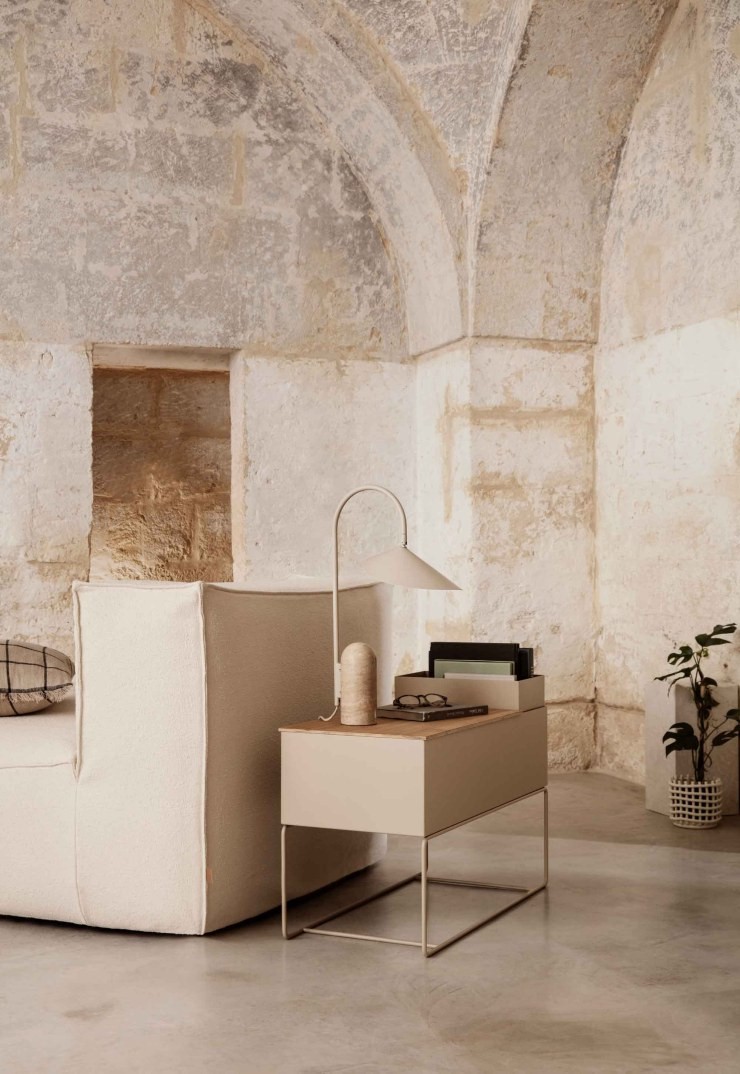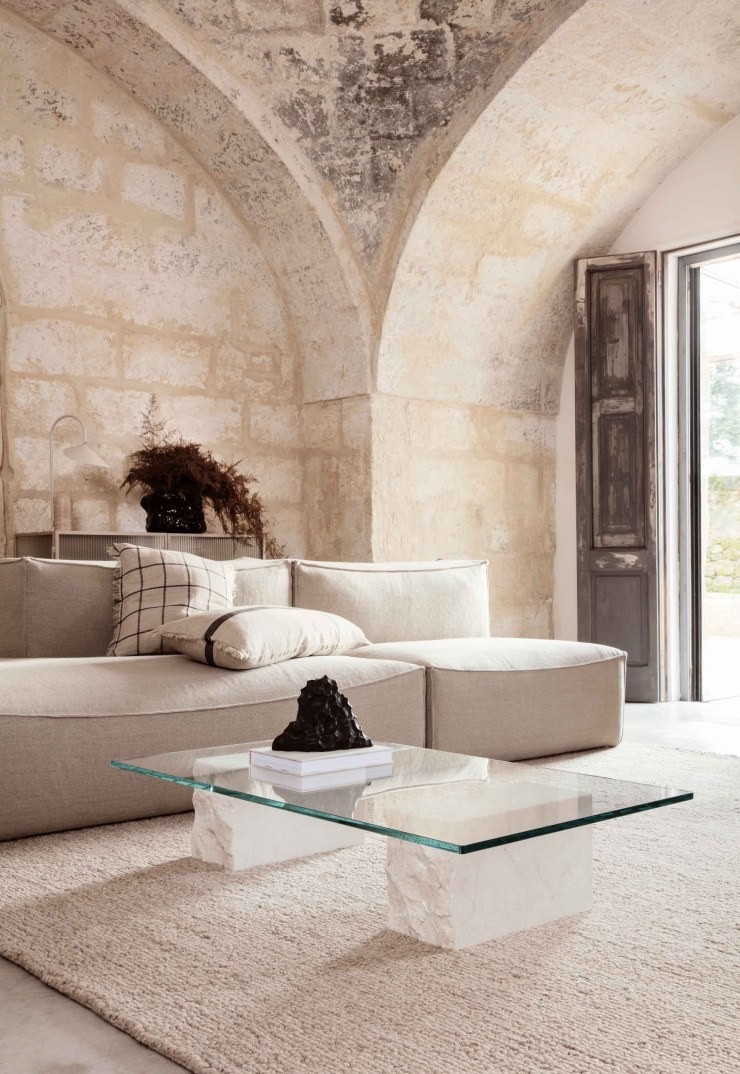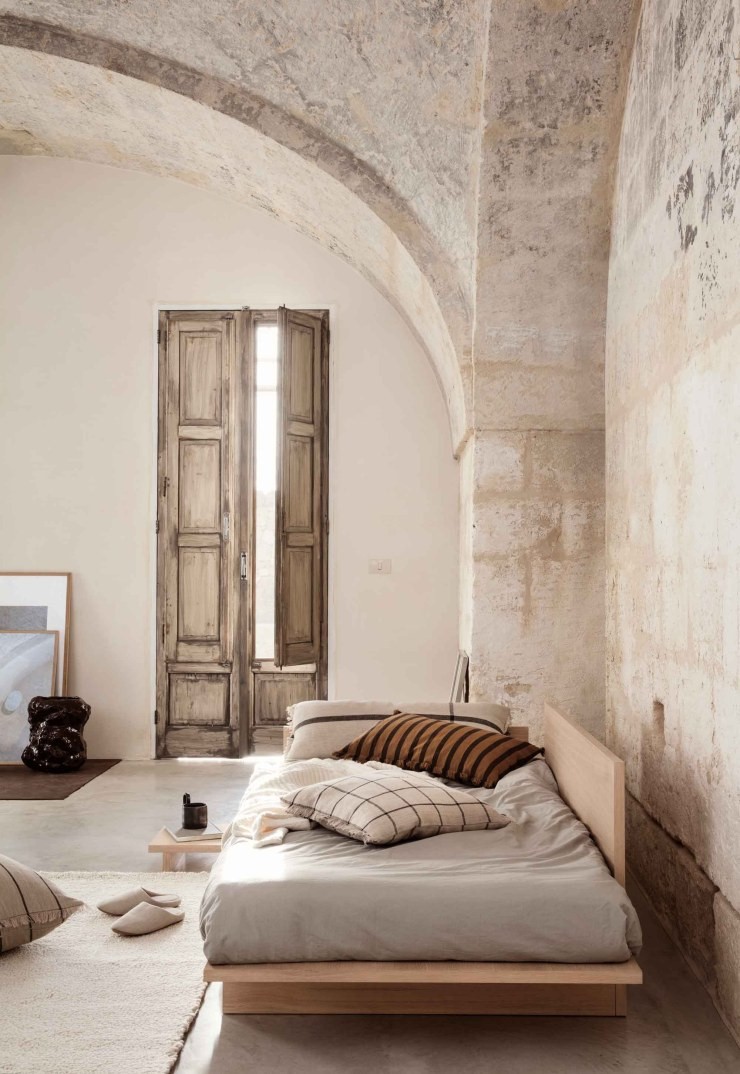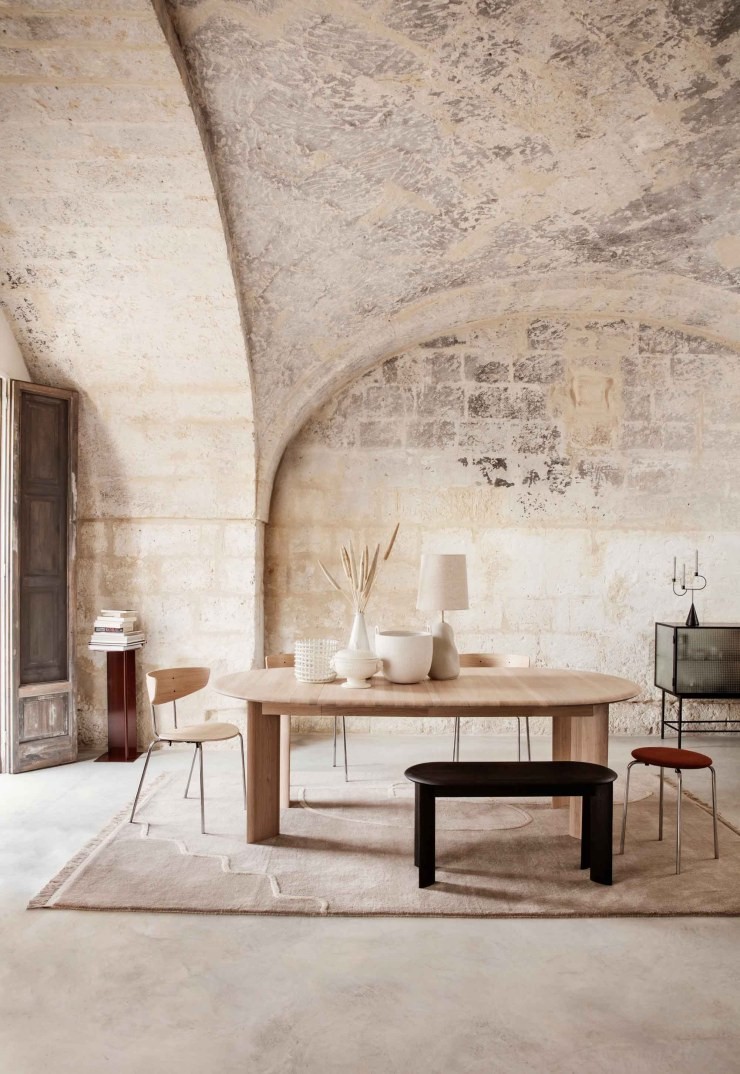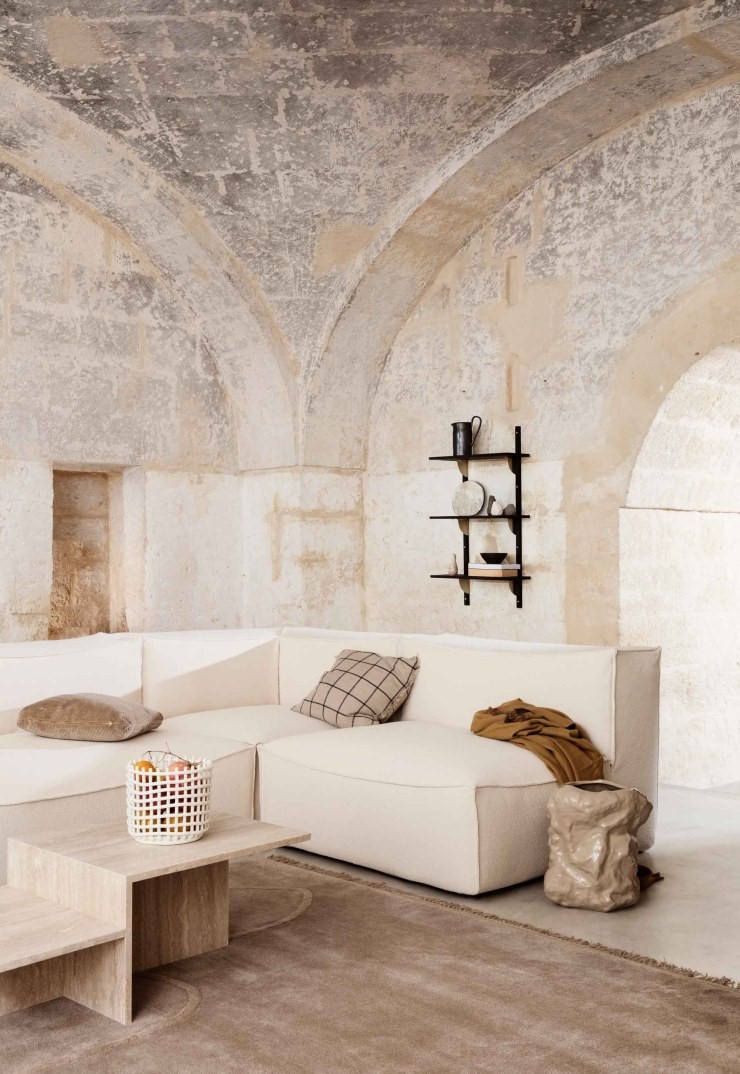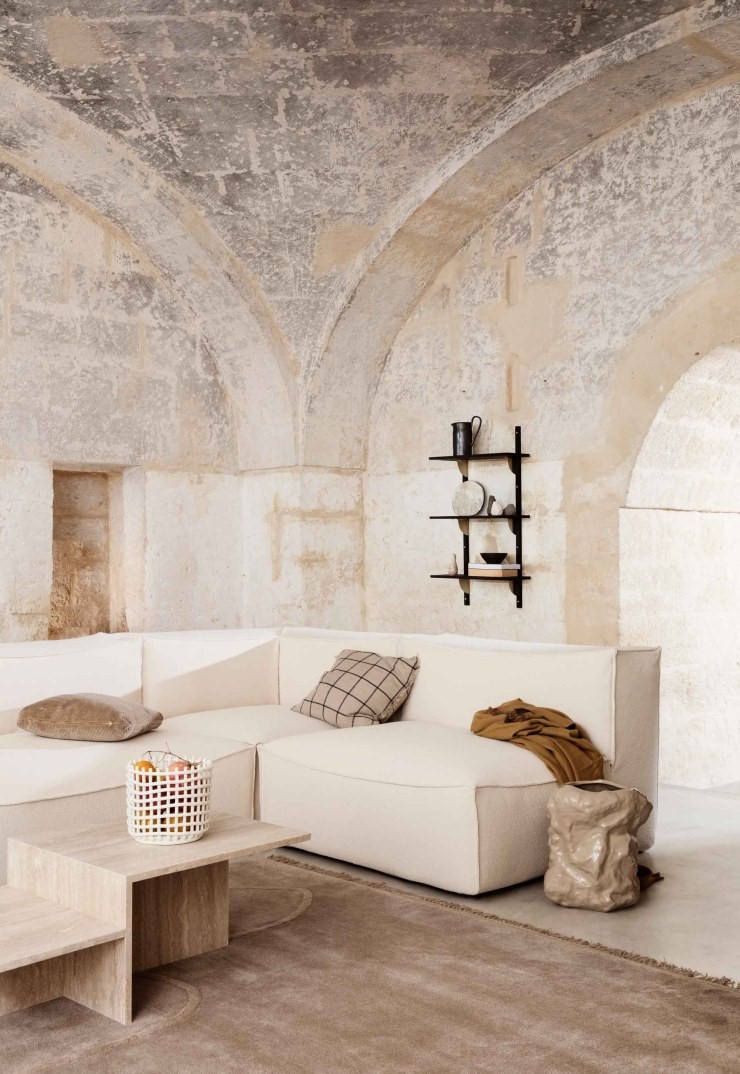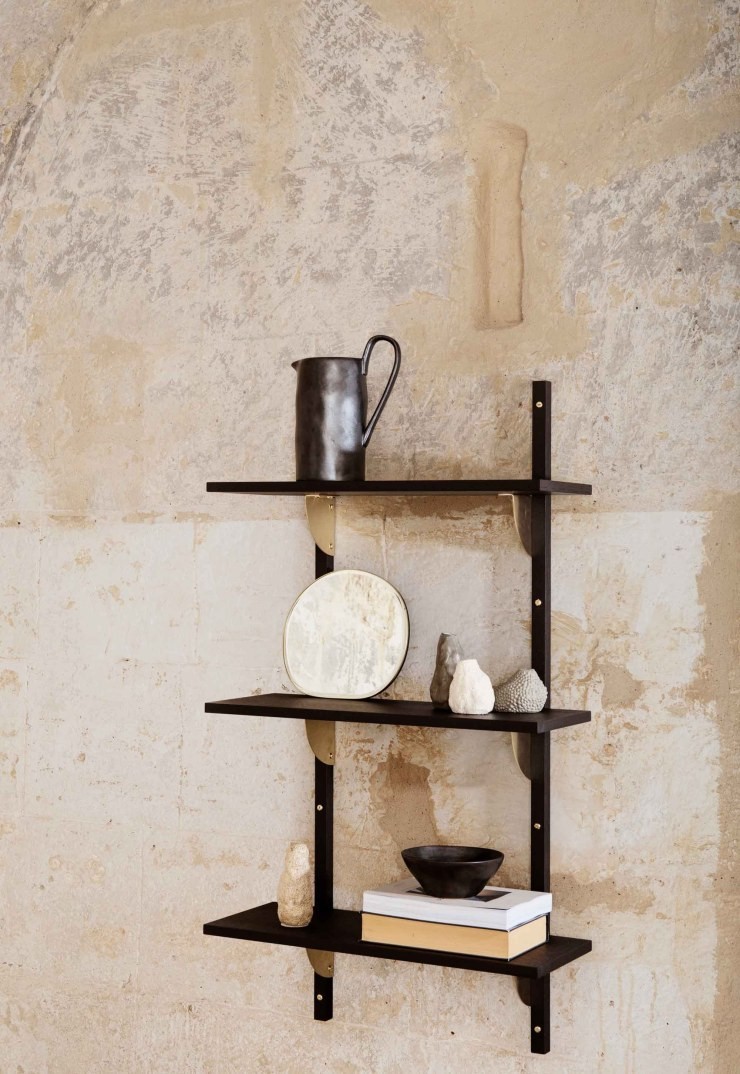 Vuelta lamp was inspired by ancient architectural columns and features opal glass with a grooved surface.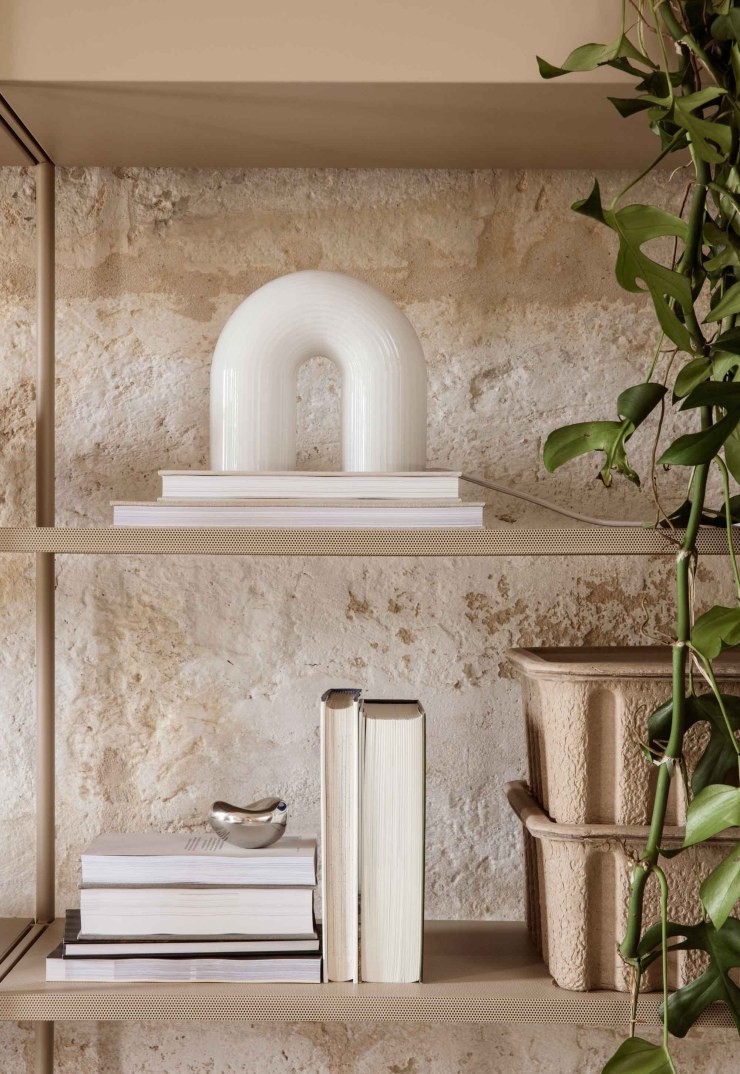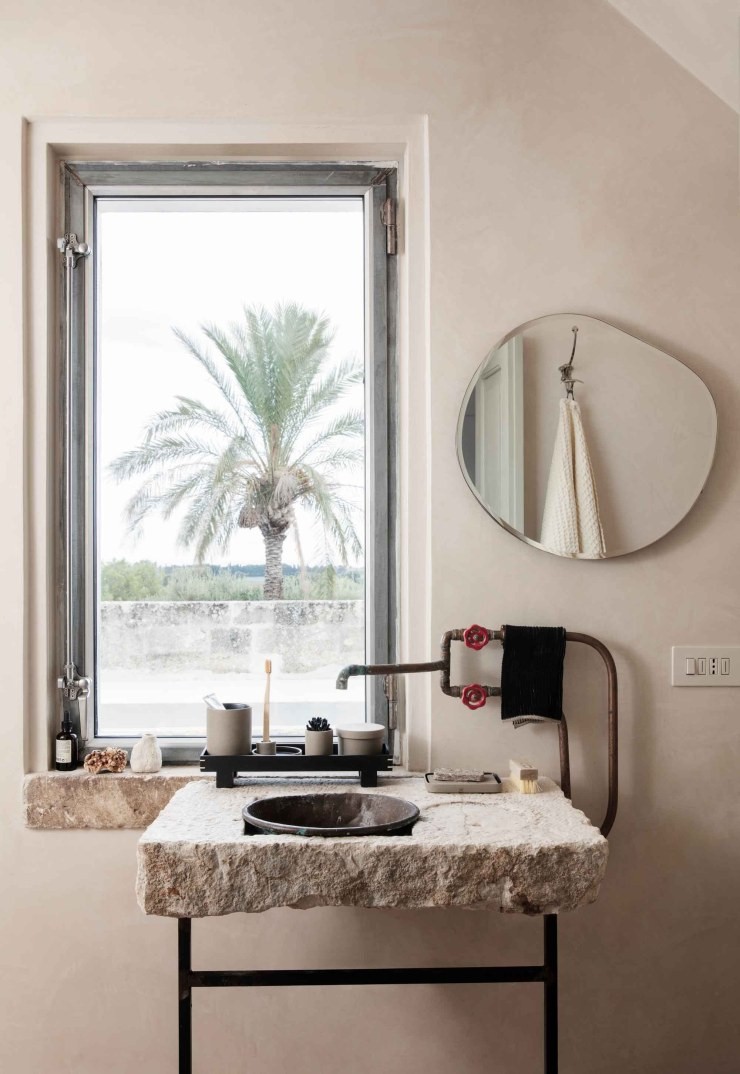 The chair is made from recycled plastic bottles.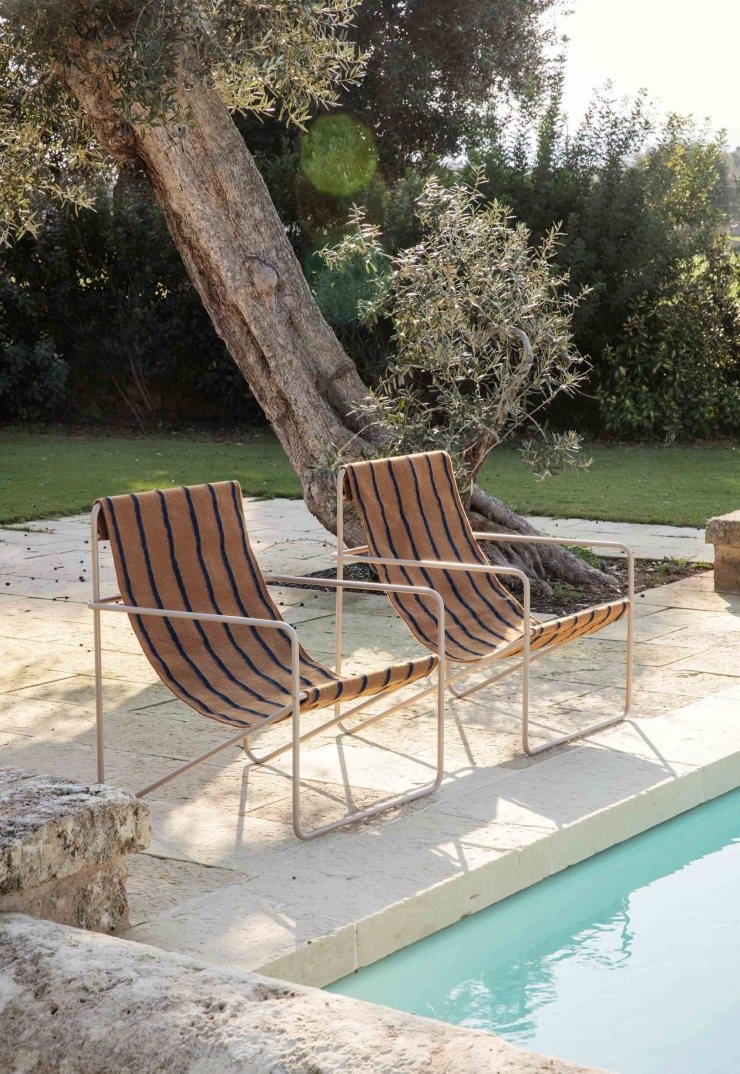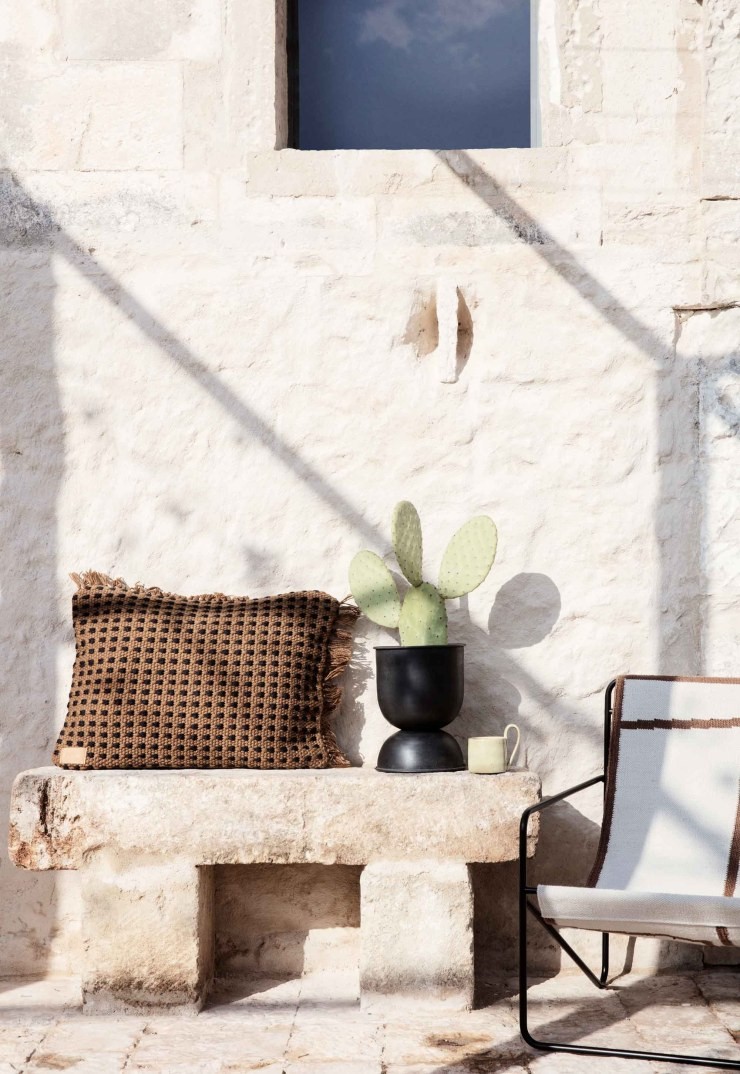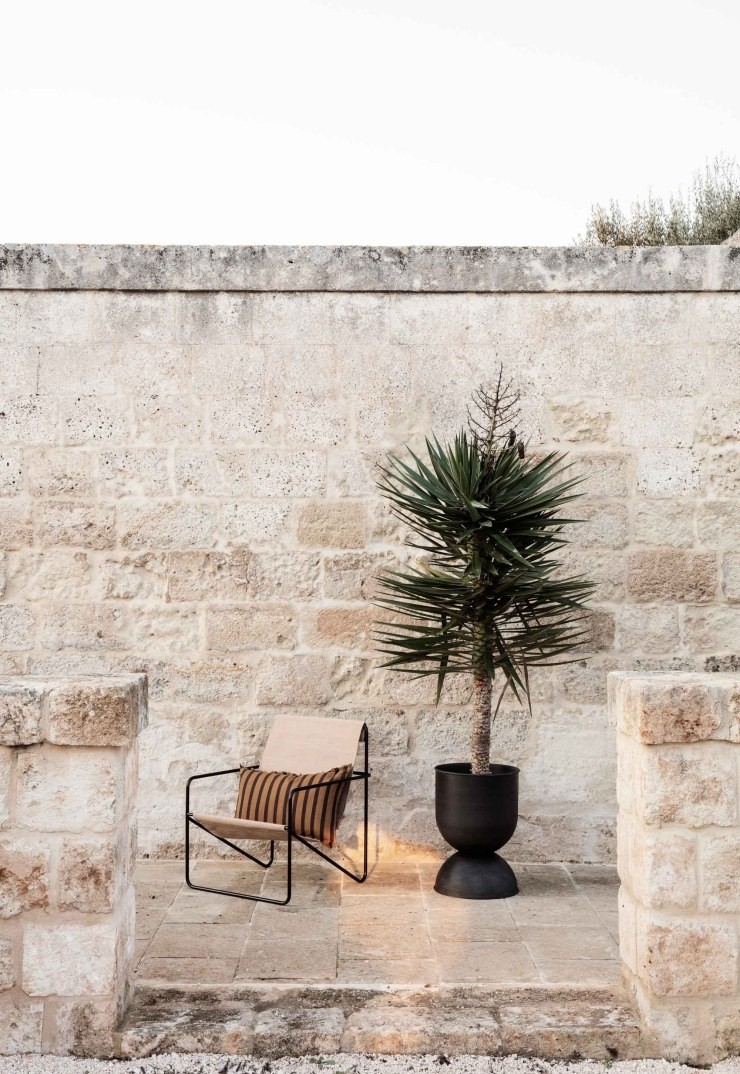 Source: Internet