7. Chicago Cultural Center, Chicago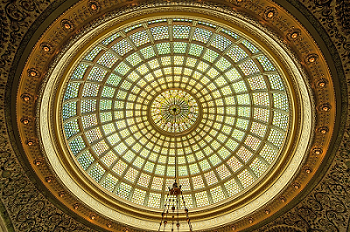 Chicago Cultural Center is 38 feet in diameter, making it become one of the largest stained-glass dome in the world.
8. Nasir al-Mulk Mosque, Shiraz, Iran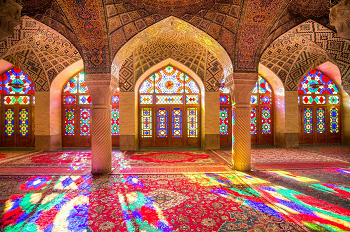 Mosque with intricate stained-glass window, richly colored tiles, carved pillars and woven rugs.
9. King's College Chapel, Cambridge, England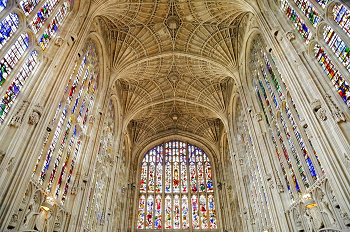 The 26 stained-glass panels were installed more than a century later under the authority of King Henry VIII.
10. La Sagrada Familia, Barcelona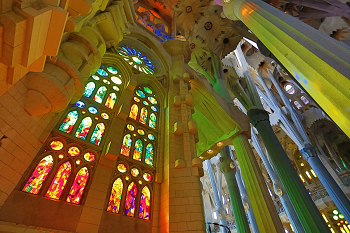 This cathedral that leading the Barcelona skyline contains a stunning rainbow of abstract stained-glass windows.
11. Gran Hotel Ciudad de Mexico, Mexico City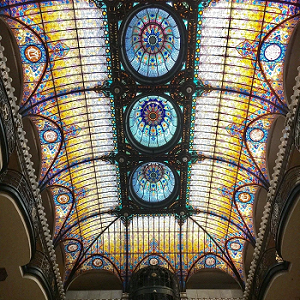 The ceiling is the country's Mesoamerican heritage with a lively palette of turquoise and Gold.
Source: Internet