1. Le Bristol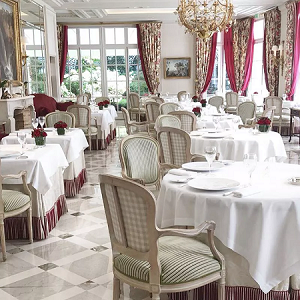 Christmas eve testing menus are offered at the 1-star 114 Faubourg restaurant and at the 3-Michelin star Epicure restaurant.
Address: 112 Rue du Faubourg Saint-Honoré, 75008
2. Le Pré Catalan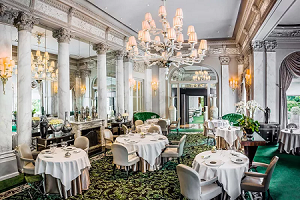 Inspired menus from Chef Frédéric Anton are well-suited for Christmas and special occasions, and the Belle-Epoque dining room is romantic.
Address: Bois de Boulogne, 75016 Paris, France
3. Le Train Bleu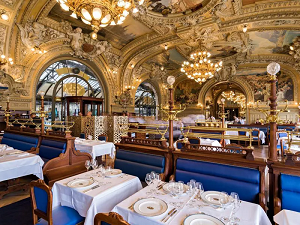 It offers old-world glamour of the early rail era with its elaborately molded ceilings, frescoes and romantic chandeliers.
Address: Place Louis-Armand, 75012 Paris, France
4. Bofinger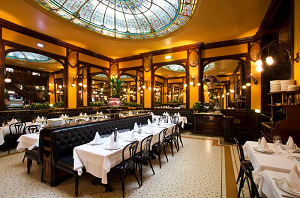 It offers a classic French Christmas fare such as fresh shellfish platters, pate in pastry, smoked salmon and a bevy of festive desserts.
Address: 5-7 Rue de la Bastille, 75004 Paris, France
5. Au Petit Marguery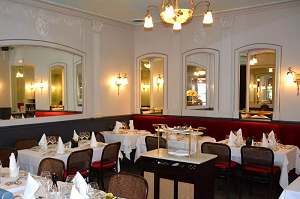 It offers special Christmas menus for around $100 per person, which includes a before-dinner drink and wine.
Address: 9 Boulevard de Port-Royal, 75013 Paris, France
Source: Internet