Giraffe Manor lives on the outskirts of Nairobi amid a 12 acre enclosure that sub-Saharan safari.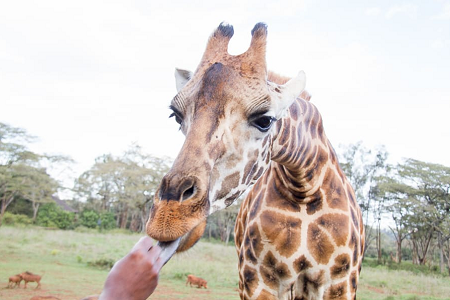 The giraffe tongues Like the touch of dry fluffed velvet.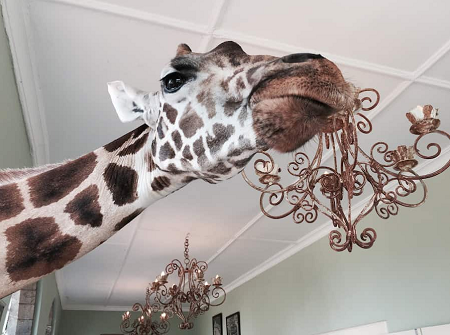 They're curious creatures to see up close, lolloping in a steady yet ungainly rhythm, knees looking ready to buckle at any moment, necks looking stronger than a steel-reinforced boa constrictor.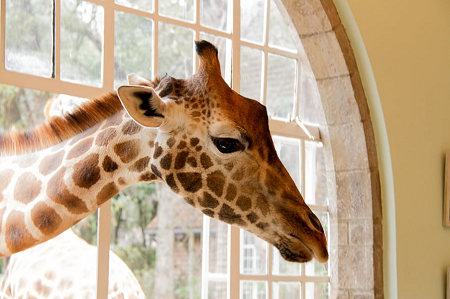 Staff here know them by name, calling out to their favorites and showering us with instructions and food pellets to entice them in.
Source: Internet