6. Keep Everything White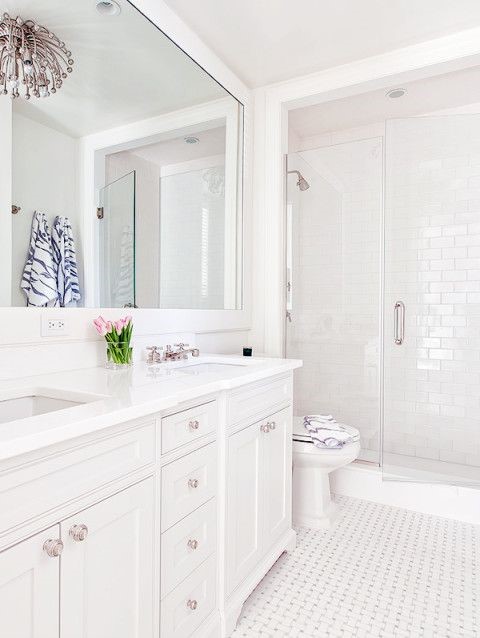 When there are large furniture pieces or large decorative pieces in your bathroom, try to keep them white. It is because lighter color will reflect more light and will visually look smaller in a lighter color.
7. More Mirrors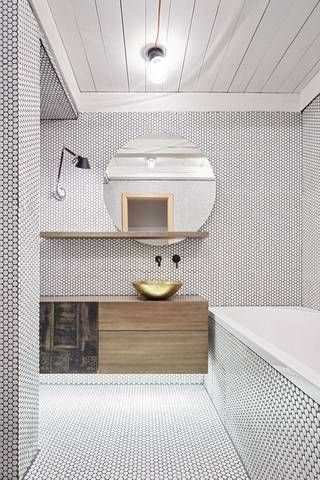 More mirrors can make your room looks bigger, because they will reflect more light which make the room brighter.
8. Less is More with decorations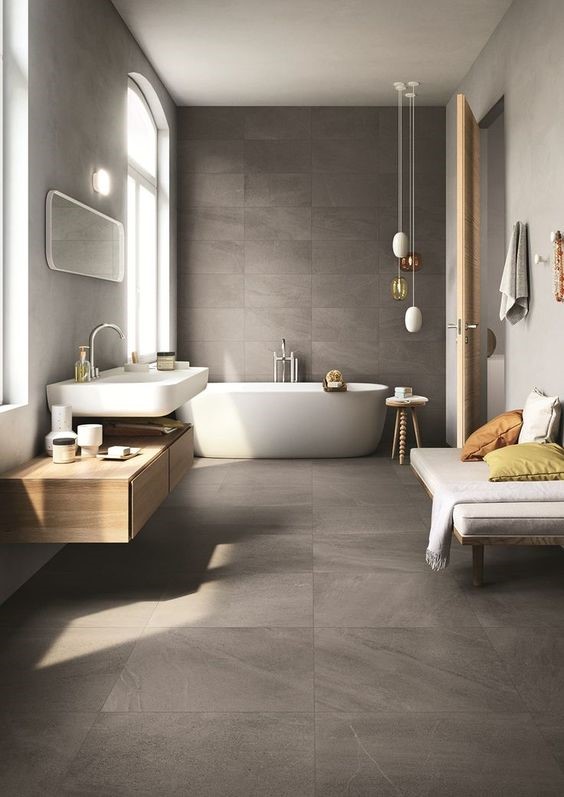 Keep the decoration at a minimum, which will make your bathroom bigger.
9. Use a Floating Vanity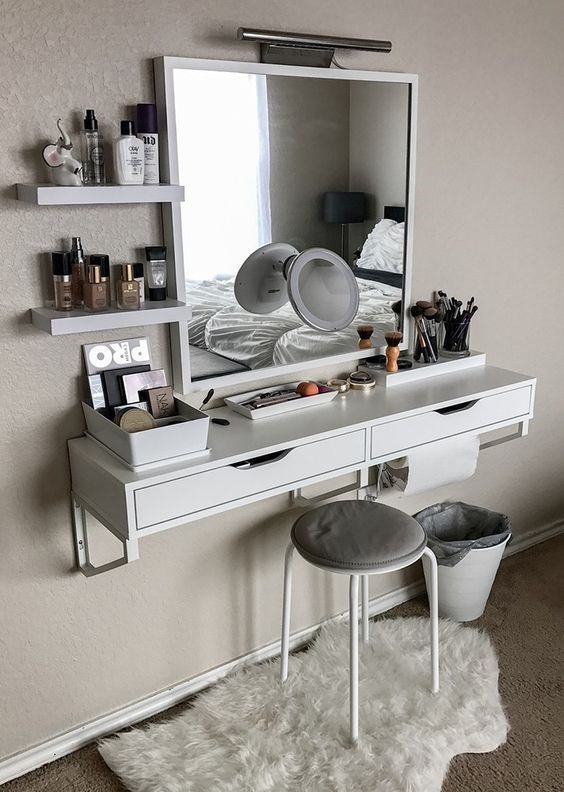 The space underneath the floating vanity gives a feeling of large bathroom.
10. Get rid of small accessories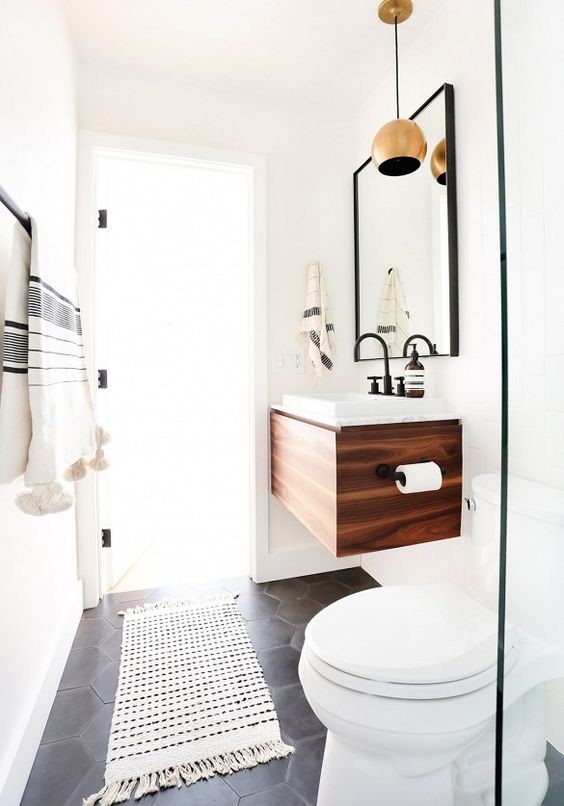 Focus on one larger piece of artwork, just the basics on the counters and stores the rest away.
Source: Internet