6. Mussels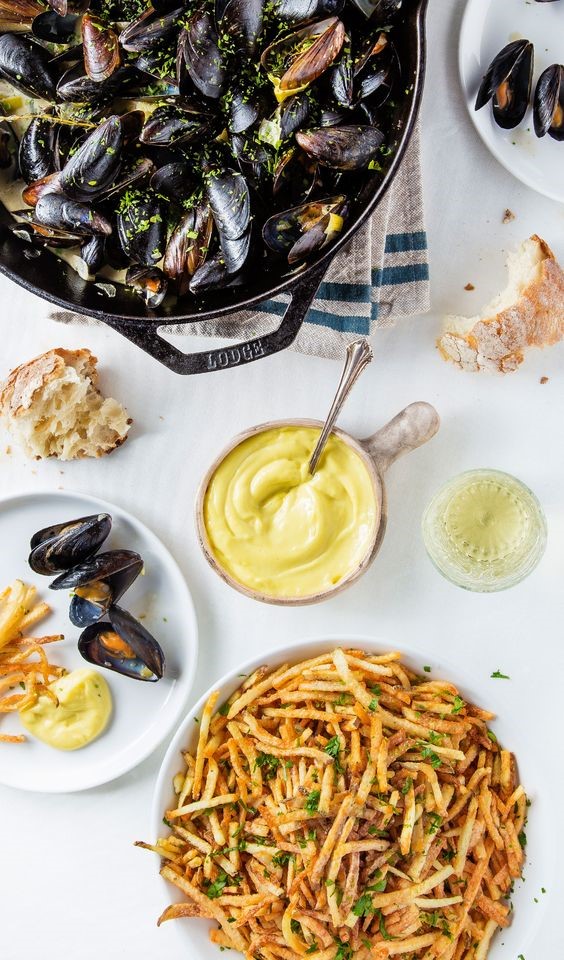 Mussels, French fries and white wine are the perfect combination, Léon de Bruxelles and La Taverne Karlsbrau are really great to eat mussels in Paris.
7. Steak tartare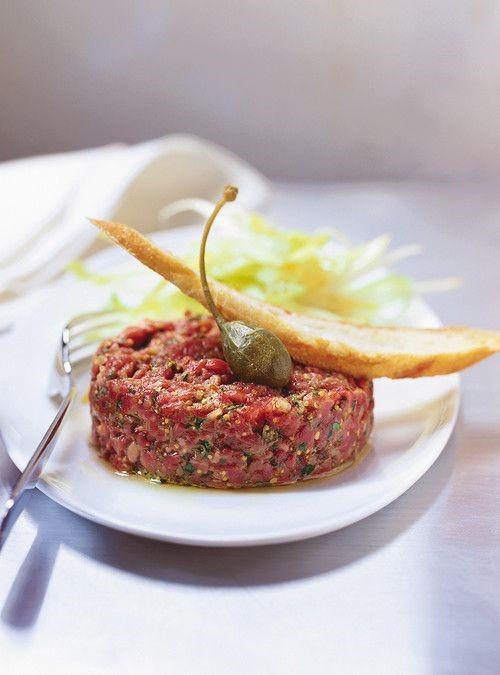 Beer tenderloin chopped into very tiny pieces with the right seasoning and is served it raw.
8. Onion soup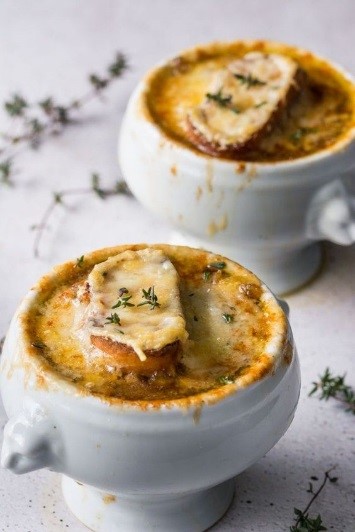 It is very famous in France, it usually made with chicken or beef stock, onions with cheese and goes with a large piece of bread.
9. coq au vin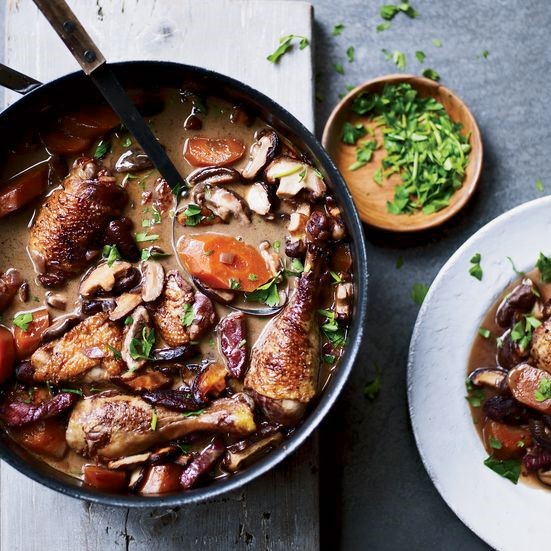 French love to braise chicken with wine.
10. Iles flottante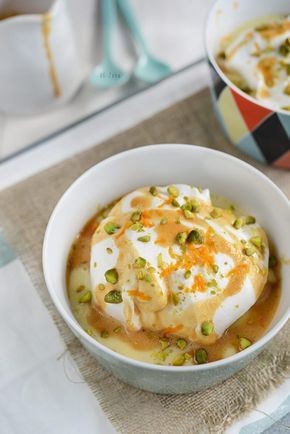 It is basically made from whipped egg whites, sugar, vanilla extract and simply floating crème anglaise.
Source: Internet