1. Install a Pedestal Sink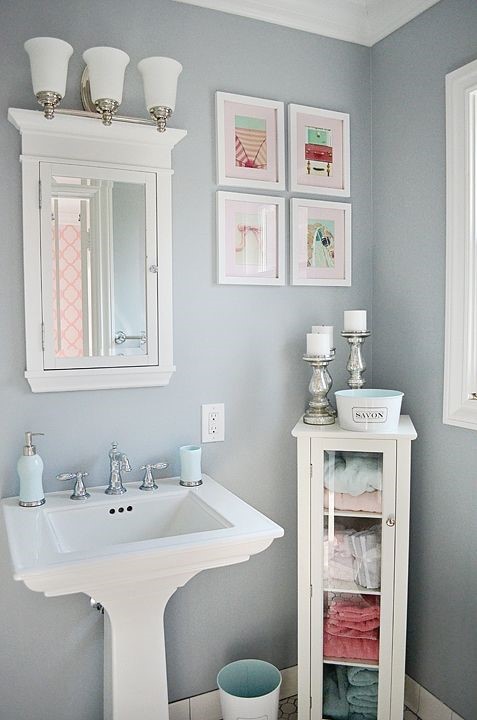 The whole vanity is one of the largest pieces of furniture in the bathroom, remove the vanity and install a pedestal sink can save the space, which makes your bathroom look much larger.
2. Make your Shower See-through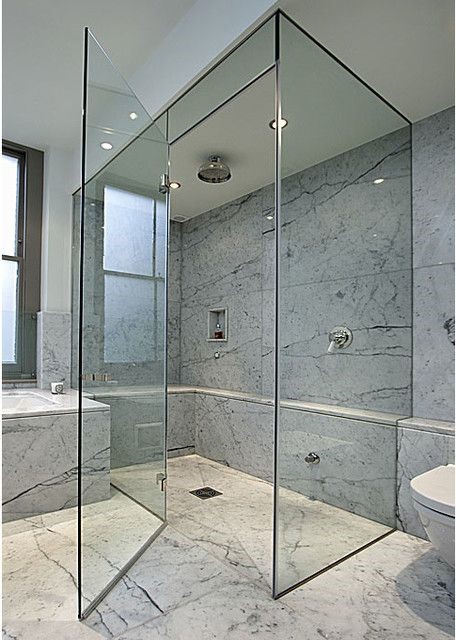 Shower curtain and heavy shower door will make your bathroom look smaller, trying to put on clear shower curtain or completely smooth glass shower door.
3. Hang Shower Curtains as high as possible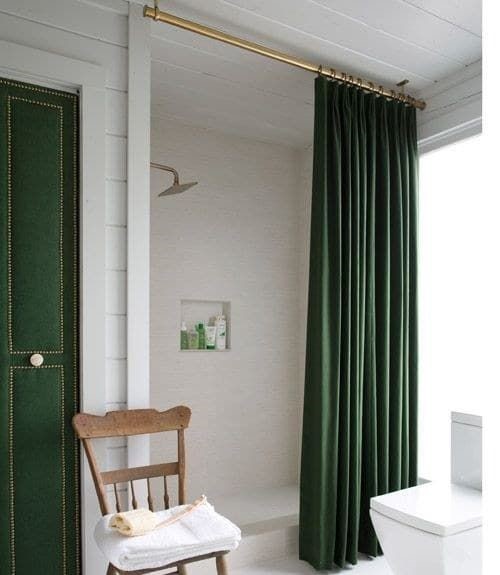 The higher they hung, the taller and larger the room looks. If you hang it almost as high as the ceiling, it makes a large impact and make your room look so much bigger.
4. Use door for storage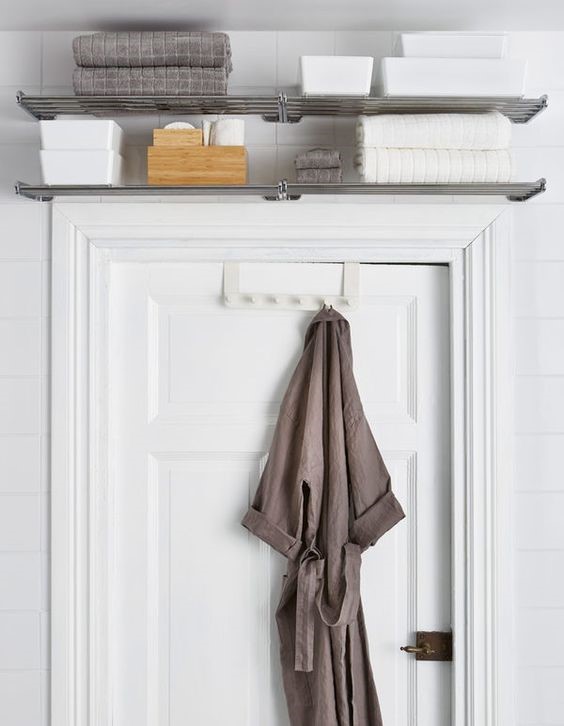 You can install some towel racks on the back of the door hang extra towels, this can free up the things you need to store and shelving on the walls.
5. Light up your bathroom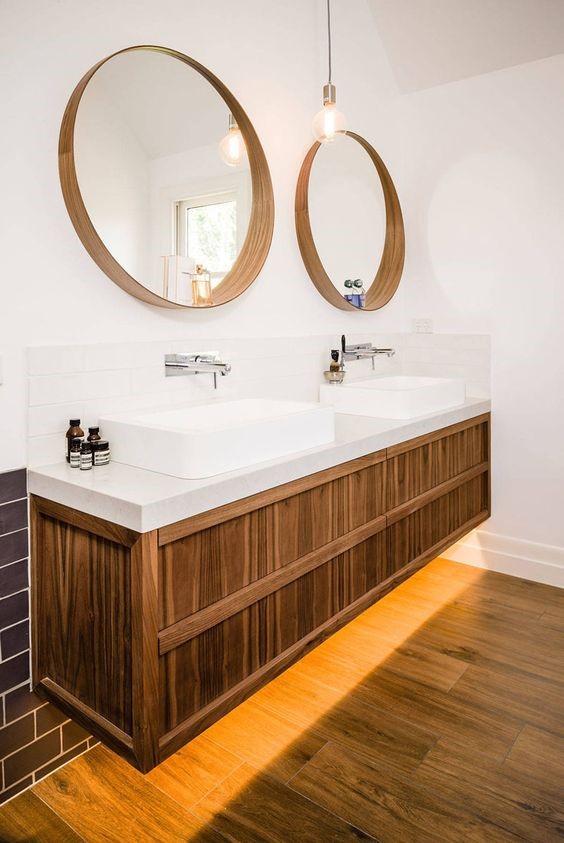 Keep your bathroom as light as possible, don't put on any kind of window treatment on your window and install extra vanity lighting.
Source: Internet