1. A rat Holding a newspaper at the entrance of the BPI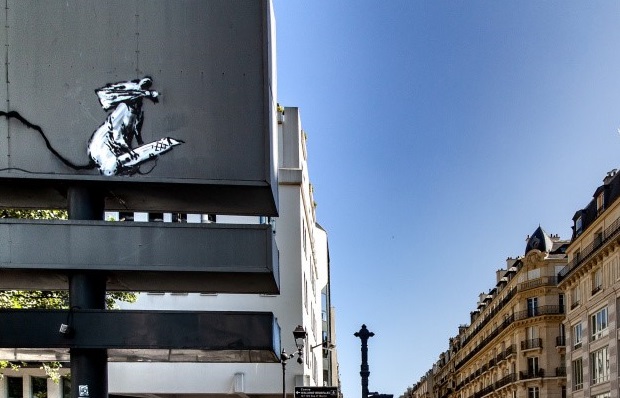 The rat reminds us that social struggles, also involves knowing about one's society and culture.
2. A couple of rats admiring the Eiffel Tower under the RER C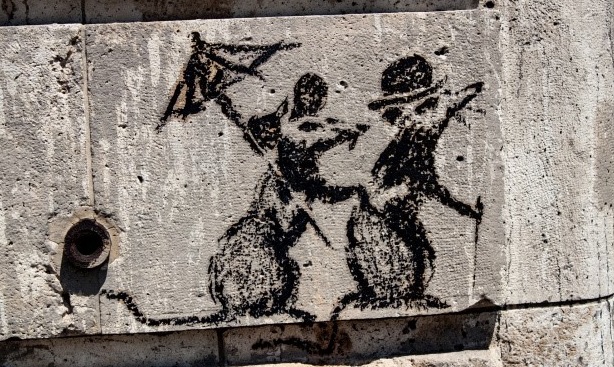 The rat exists without any permission and embodies the persecuted and chased class, as well as the class that rises to survive.
3. The dog amputated by his master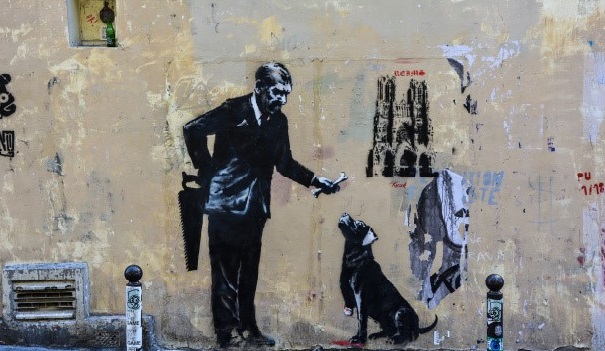 This story tells us the man feeds on the flesh of his loyal companion and gives him the leftovers, the dog just too loyal and dupe.
4. The vandalized little girl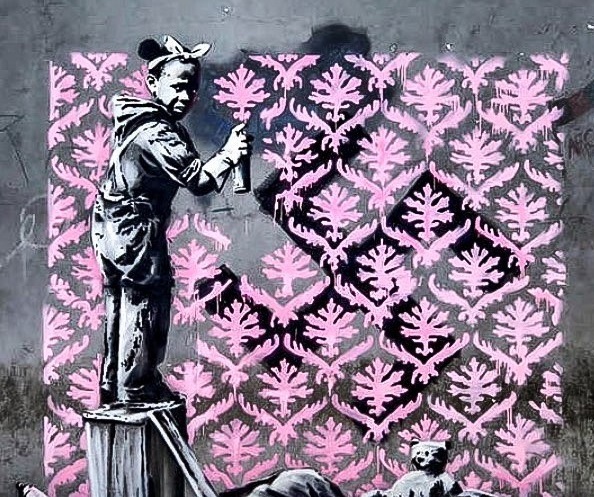 The girl grabs a spray and try to cover up a swastika tagged on a wall with pink pattern which symbolizes Syria. This stencil has been found next to the former First Refugee Center that closed recently.
5. A veiled Napoleon riding a horse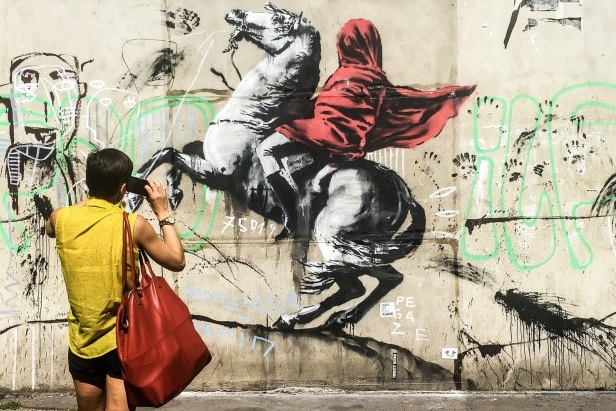 The war chief does not launch an attack using hand signals, he is totally blinded by his cape but he still wanted to be bigger.
Source: Internet