6. Caffe Florian, Venice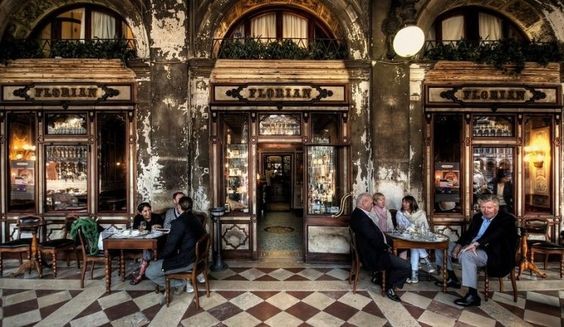 This café set in the heart of the Piazza San Marco, the décor with the gilded walls, ceiling mural and century-old velvet furniture attracted celebrities, like Charlie Chaplin and Andy Warhol.
Instagram: caffeflorian
Address: Piazza San Macro San Marco 57, 30124 Venice, Italy
7. Habanera, Madrid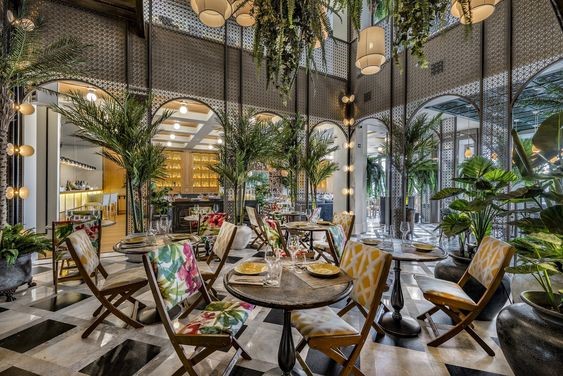 Habanera is a multilevel bar and restaurant has leafy palm-patterned wallpaper, dozens of plants and flower-patterned chairs. There are lamps hang from the second floor, which giving a wild jungle vibe.
Instagram: habaneracolon
Address: Calle de Génova, 28, 28004 Madrid, Spain
8. Sushisamba, London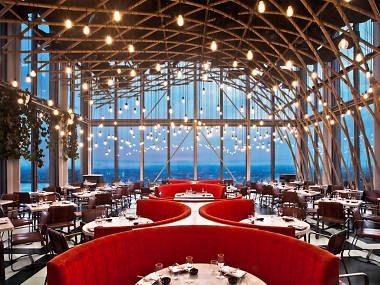 There are patterned floor, mismatched furniture and lightbulbs hang on the ceiling which provide an environment for photo taking.
Instagram: sushisamba
Address: 110 Bishopsgate, London EC2N 4AY UK
9. Flax & Kale, Barcelona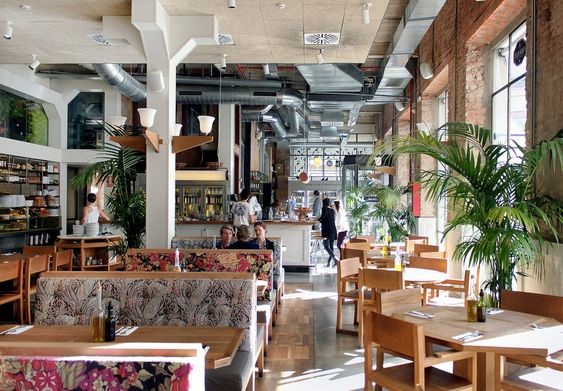 The design of this restaurant with brick walls and natural wooden furniture to match the healthy vibe and it offers a dreamy view by the garden terrace, covered plants and trees.
Instagram: flaxandkale
Address: C/ Tallers 74B, 08001 Barcelona, Spain
10. Tegalbackel, Stockholm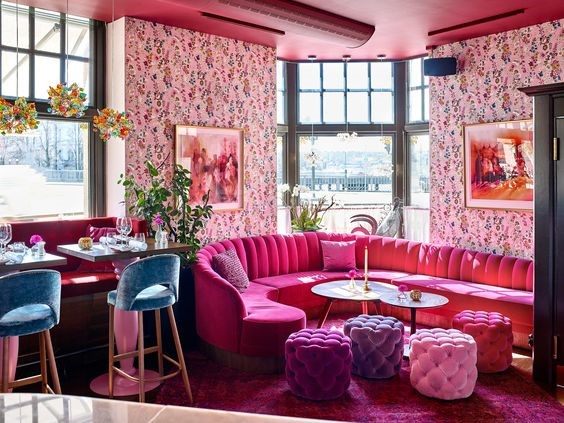 This restaurant with pink walls and aquamarine furniture provide an instagrammable environment.
Instagram: tegelbackenrestaurang
Address: Tegelbacken 2, 111 52 Stockholm, Sweden
Source: Internet