Most of the restaurant in Europe added different type of design to attract customers, for example, rainbow-hued lighting, monochromatic patterns and colored walls to create instagrammable hot spot.
1. Sketch, London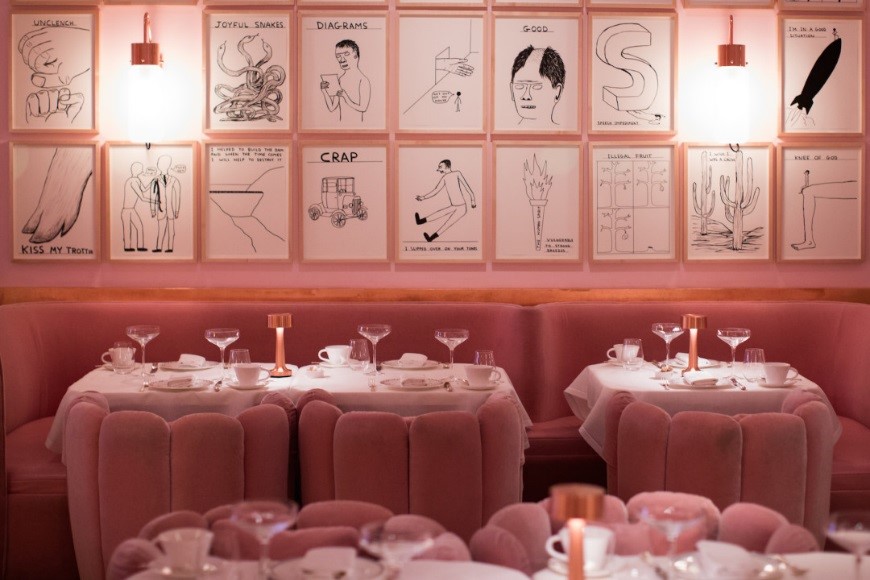 It is a powder-pink restaurant, which contains more than 200 artworks by British artist David Shrigley.
Instagram: sketchlondon
Address: 9 Conduit St, Mayfair, London W1S 2XG, UK
2. Giardini cafeteria, Venice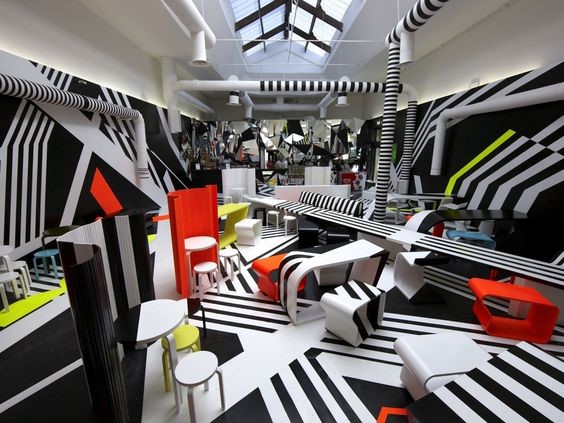 This café is deep inside the Venice Biennale Giardini Park, which designed as painted stripes in fluorescent colors with geometric style furniture.
Address: Sestiere Castello, 30122 Venezia VE, Italy
3. Happy Days Diner, Paris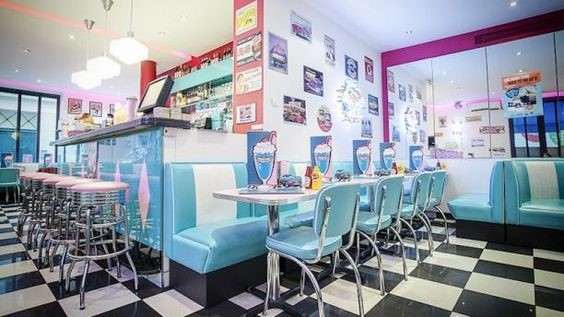 There is cherry- topped strawberry milkshakes matched with seafoam-green furniture, neon signs and checkers floor in this restaurant.
Address: 6 rue du Pere Guerin, 75013 Paris, France
4. Bananas, Barcelona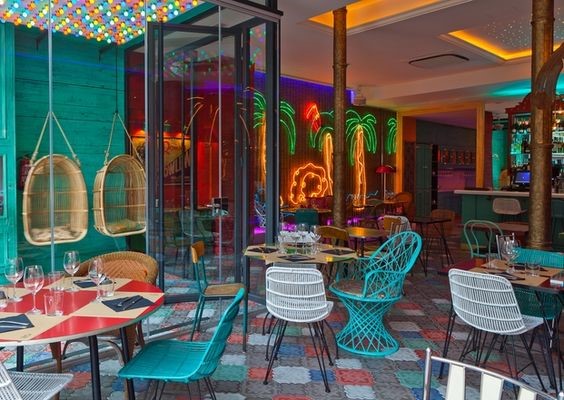 The restaurant designed as tropical vibe and there are palm tree patterned walls, which will light up at night. The light is multicolored and all cover it in a virtual rainbow.
Instagram: bananarestaurant
Address: Carrer de la Fusina, 7, 08003 Barcelona, Spain
5. House of Small Wonder, Berlin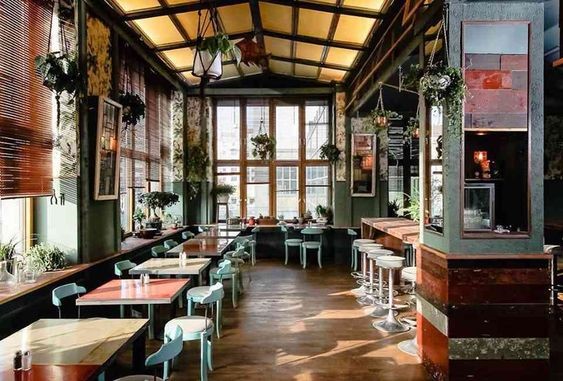 This café is contained a lot of greenery plant, you can grab a window seat and enjoy the glamorous view outside the restaurant.
Instagram: houseofsmallwonderberlin
Address: Johannisstraße 20, 10117 Berlin, Germany
Source: Internet