If you plan a healthy menu, salad is a good choice as salad mainly use vegetables, fruits, and all these materials can prevent cancer, anti-aging and enhance immunity.
Greek Salad
Ingredients:Cheese, black olives, pepper, onions, cucumber, tomatoes。
Sauces:Black pepper, dill, oregano leaves, red wine vinegar, as well as garlic, lemon juice, olive oil。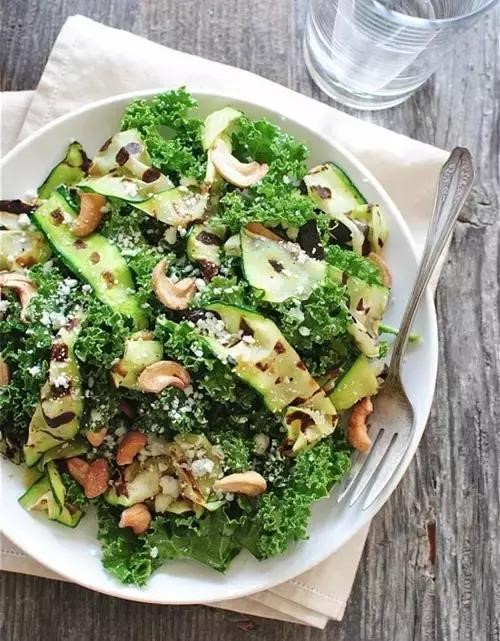 Grilled Zucchini Ribbon and Kale Salad
Ingredients:
Kale, fried zucchini, blue cheese and cashew nuts.
Sauces: olive oil, lemon juice, honey, salt and black pepper.
Source: internet